Nevím, jestli se má aktivita dá přirovnat k nějakému sportu. Pominu-li, že většina mé aktivity není konaná pro radost ale v rámci pracovního nasazení, jisté analogie ke sportu by se zde našly.
I don't know if my activity can be compared to a sport. Aside from the fact that most of my activity is not held for pleasure but within the workforce, certain analogies to sport would be found here.
Fast walking:
There would be a risk of disqualification here because I often have both legs in the air at the same time.
Weight-lifting:
Maybe remotely. Sometimes (every day) it is necessary to lift several kegs of beer (one keg weighs about five pounds more than me) to the height of the shoulders, eventually pull up the stairs.
Run:
I replace quick walking, but sometimes it is just necessary to run to get everything done.
Mostly, however, everything revolves around carrying material. As far as I know, it's not an official sports industry.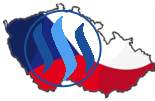 Rychlo chůze:
Tady by mi asi hrozila diskvalifikace, protože mnohdy mám obě nohy ve vzduchu zároveň.
Vzpírání:
Vzdálěně možná ano. Někdy (každý den) je potřeba zvedout několik sudů piva (jeden sud váží asi o pět kilo více než já) do výše ramen, popřípadě vytáhnout do patra po schodech.
Běh:
Nahrazuji rychlu chůzí, ale někdy je prostě třeba běžet, abych všechno stihl.
Většinou se ale vše točí okolo přenášení materiálu. Pokud vím, tak to není žádné oficiální sportovní odvětví.


28253