Tento týden jsem neměl náladu ani chuť na pořádné psaní. Jen jsem pročítal některé články a občas odpověděl na nějaký komentář.
This week I wasn't in the mood for a good writing. I just read some articles and occasionally answered some comments.
Today I was walking through Discx Snax. 11.6.19 has written @sweden (one of BP Snax) this article. It turns to the creator of the engine with the question of how complicated it would be to integrate the Snax token into the platform engine. I couldn't find the answer. Apparently, the snax is not in the interests of this group yet.
More news and platforms based on Scot from steem-engine. Will Steem strengthen, or is it really a competition? I liked reasoning by @ taskmaster4450. This also corresponds to article by @godfish.
Both articles are about counting. One counts percentages, the other counts the economy by forest industries. Other words, other numbers, but one and the same thing. Economics Steem.
Everything we do here supports this economy. Whether it's writing articles, voting or (for some) binding daily news for Actifit.
There's a lot to choose from. I chose something, I watch something I think about. Everything is good for growth. I stepped onto the ladder and slowly climbed up. Someone might get a rocket for that climb, someone's a lift. It depends on each of us. Whether fast or slow, we can take advantage of the opportunities and growth we offer.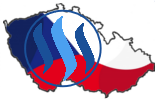 Dnes jsem si procházel discord Snax. 11.6.19 sepsal @sweden (jeden z BP Snax) tento článek. Obrací se v něm na tvůrce steem-engine s otázkou, jak složité by bylo integrovat token Snax do platformy steem- engine. Nepodařilo se mi najít odpověď. Zřejmě snax zatím nepatří do zájmů této skupiny.
Vyrojili se další novinky a platformy na bázi Scot od steem-engine. Posílí Steem, nebo je to opravdu konkurence? Líbila se mi úvaha od @taskmaster4450. Koresponduje s tím i článek od @godfish.
Oba články jsou o počítání. Jeden počítá procenta, druhý počítá ekonomiku lesní obory. Jiná slova, jiné počty, ale jde o jednu a tu samou věc. Ekonomiku Steem.
Vše, co zde děláme, tuto ekonomiku podporuje. Ať už je to psaní článků, hlasování nebo (pro některé) zavazející denní zpráva pro Actifit.
Je na výběr plno možností. Něco jsem si vybral, něco sleduji o něčem uvažuji. Vše je dobré pro růst. Vstoupil jsem na žebřík a pomalu stoupám vzhůru. Někdo si možná k tomu stoupání pořídí raketu, někdo výtah. Záleží na každém z nás. Ať rychle, nebo pomalu, můžeme využít nabízené možnosti a růst.



32093