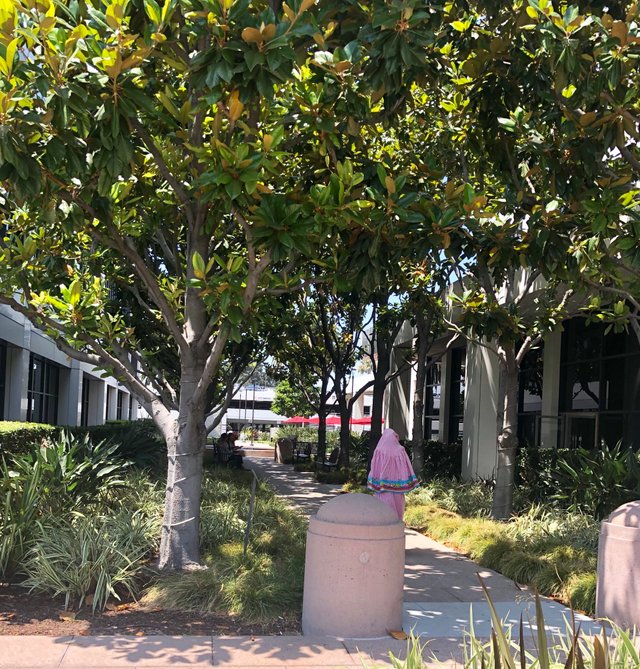 First I want to say thank you to @tattoodjay for doing this fun challenge. The basic idea is to go on a short walk and take some pictures of what is around you. I ended up going on a long walk but only took photos for one trip around CHOC.
My first photo was of the tree walkway outside my building at work. I am across the street from the Children's Hospital of Orange County or CHOC. It is a good Hospital and one of my Daughters has to spend a few days there and they did a great job.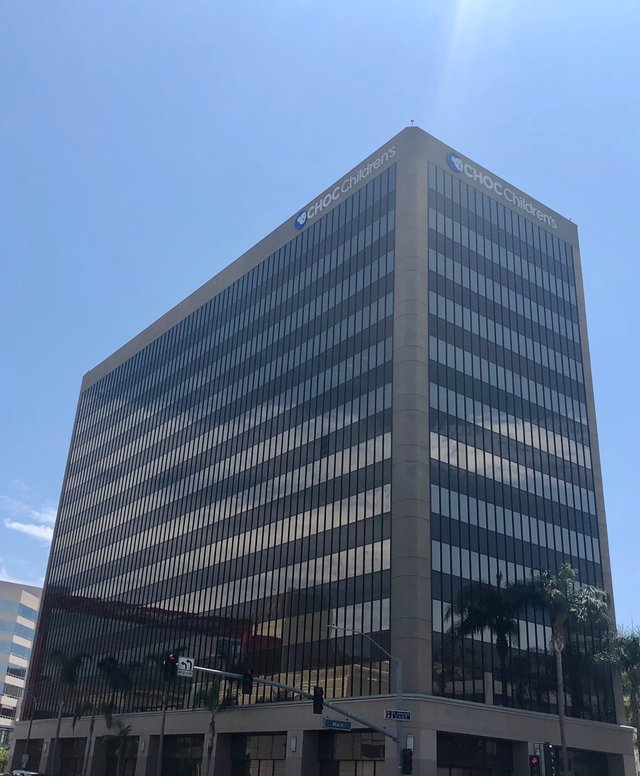 This photo is of the big CHOC office building. I was standing on the corner waiting to cross when I looked up and took this shot. Next I walked around back of the place.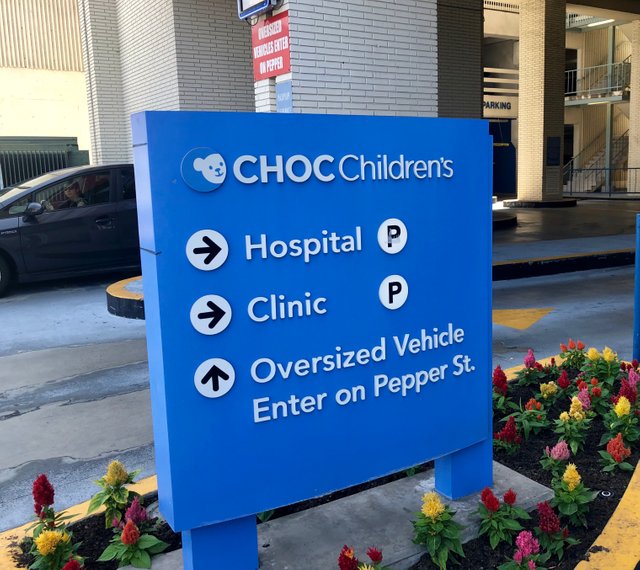 This one is just a sign outside the parking area but I hadn't got a photo in a while. Next ad I turned the corner my eye went up and caught a message in the building.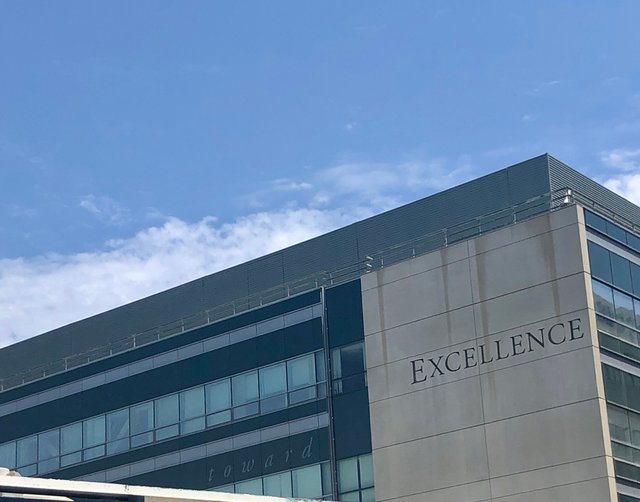 It might be hard to see the first word but it says "toward Excellence". I am not sure they are meant to be one message but I liked it.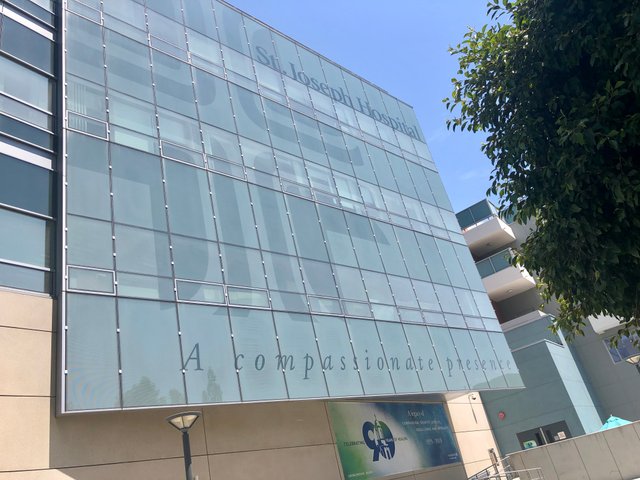 This building is not CHOC but is connected to it. St. Joseph's Hospital is where my first child was born so it is a special place for me.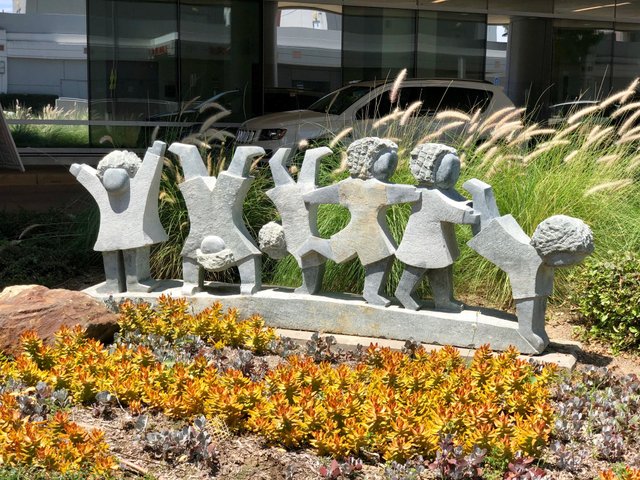 Once you turn right you make it to the Emergency Entrance for CHOC and it has a few pieces of art. That first one is of kids holding hands. I always enjoy seeing that one. This area always feels a bit sad. I know that in that building are some parents going through a Tough time or the worst time ever.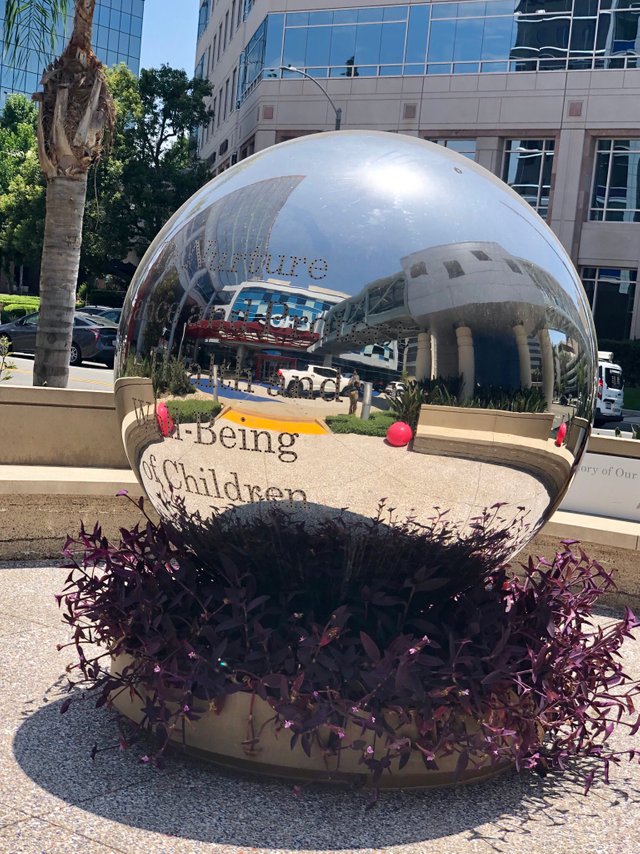 This last piece of art is just a big ball and I wanted to figure out the message on it but felt a bit out of place that close the entrance so I just left. I did just go and look it up it says "To Nurture, Advance and Protect the Health and Well-Being of Children"
That was the the end of my first block of my walk. I am glad I also got to go on more of a walk and pass 10k steps again today. I took all photos with my iPhone X sorry if they are not great.



10589