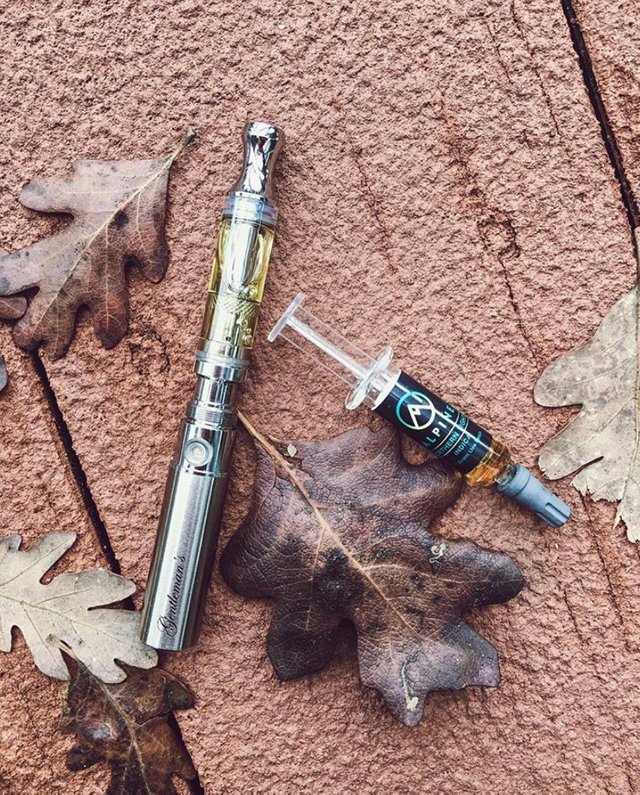 Happy Thursday blockchain chrono here boy ohh joy do I love California weather on a gloomy day,
And to top it off with a Northern Lights Indica Live Resin from Alpine. Remember I told you I broke my last alpine pen well I got a new one delivered and boy did I miss this premium battery for these thick ass globs of straight terps and cannabis love!!
This oil is thick and the color on it is a bit amber like the amber in Jarassic Park, also picked up a syringe because you can never have too much THC. Dripping some of this in your joint ohh will give you an update explosive amount of creativity.
Northern lights is by far one of my favorite Indica strains this Cali OG kicks you right in the feels with nostalgia feeling and again being in this gloomy nice breeze weather in California makes it even a better and extreme feeling.
I would love for more peeps to drop in and post some of your carts or am I the only one that likes tech and weed so much that I use carts more often than flower? Drop a line and let me know what you feel. Maybe we can have a smoke sesh on YouTube live. That be dope.
Alright blockchain stay safe and always stay medicated.
Posted using Partiko iOS