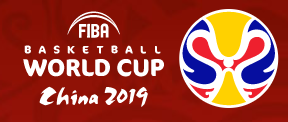 FIBA
NBA will benefit a lot from this tournament.
Most of the elite players are from NBA.
I take into account team number one, two and three
have players all in the NBA.
What teams are number 1,2,3,4 in the World ?
I thought it was Greece #4 cause I got 1,2,3 easily.
First one answer it right will get a nice comment upvote.
Please no edit.
It seems it is a problem for us to get la creme players to represent.
The list we have now is really good.
Maybe we want more challenge.
I wish to see a dream team again.
Greece has the best representing.
Just like the other European teams.
Mostly all countries have the best just
like the Giannis and brothers all there.
Australia has a lot of NBA players too.
I think injuries play a big role and this off season is off the chain.
You can see no big name player with new contract except for Kemba are not present.
Is it a lack of pride?
Hard to tell in this day and age.
Last time US took a whooping it was from Greece in 2006.
Maybe another whooping will call for another dream team.
Surprise I do not see Kerr and Popovich bring their team bench from GSW and Spurs
to this tournament.
When you think basketball is taking a break, between the line
more will come for Spetember.
We will see the best of the world compete and
the NBA will be the best suitor for the next big star.
---
Posted via ReggaeSteem.io | Reggae Culture Rewarded