Hello everyone, good afternoon everyone from @steem-ace
2 days ago I made my Steem Power delegation for the @steem-ace project.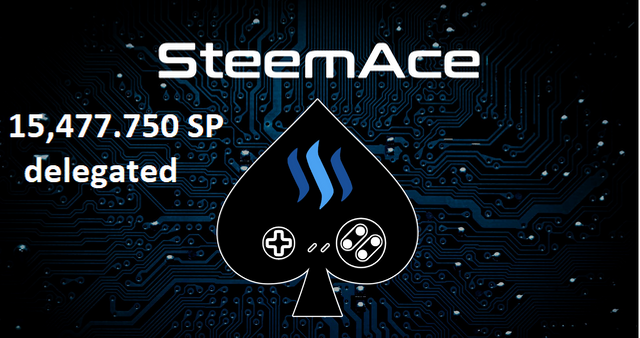 I delegated 15,477,750 SP to the @good.game account. This account, which was raised by Steem Ace is for voting on posts that have good content and are related to games.
Steem-Ace is asking for delegations and give us delegates their precious GG tokens, which are tokens for those who produce game content and use the "steemace" tag.
A few hours ago I received my first payment. 385 GG tokens fell on my steem-engine account. I can both sell them and get steem when I stake and increase my voting power for the steemace tag.
The post about delegation they can is this:
https://www.steemace.io/steemace/@steem-ace/steemace-asking-for-delegations-support-great-gaming-content-37-apr
I recommend everyone to take a look, because your ROI is very good !!!!
Thanks for reading and good games everyone !!!!