hello guys, good afternoon everyone who plays @steemmonsters and are part of @battlegames and @steem-ace
Today, I reached the league Golden1.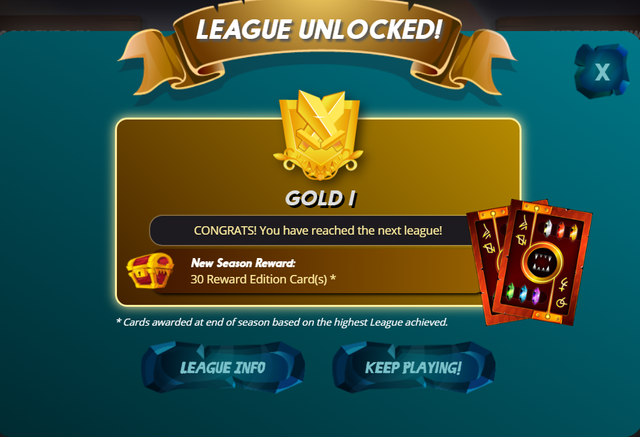 I am very happy because there are still five and a half days left to finish this season and probably will be able to repeat the feat and reach the Diamond III league. Reaching this league, I will receive 40 cards at the end of the season. However, there is a difference here. I have 100% gold and legendary potions. This will make me draw better cards when they are revealed. Let's see what happens.
Good morning everyone and good games