Hello people, good evening to all of @battlegame, @steem-ace and Palnet front-end.
I am running this simple contest to give my vote to the people who participate. It's is very simple: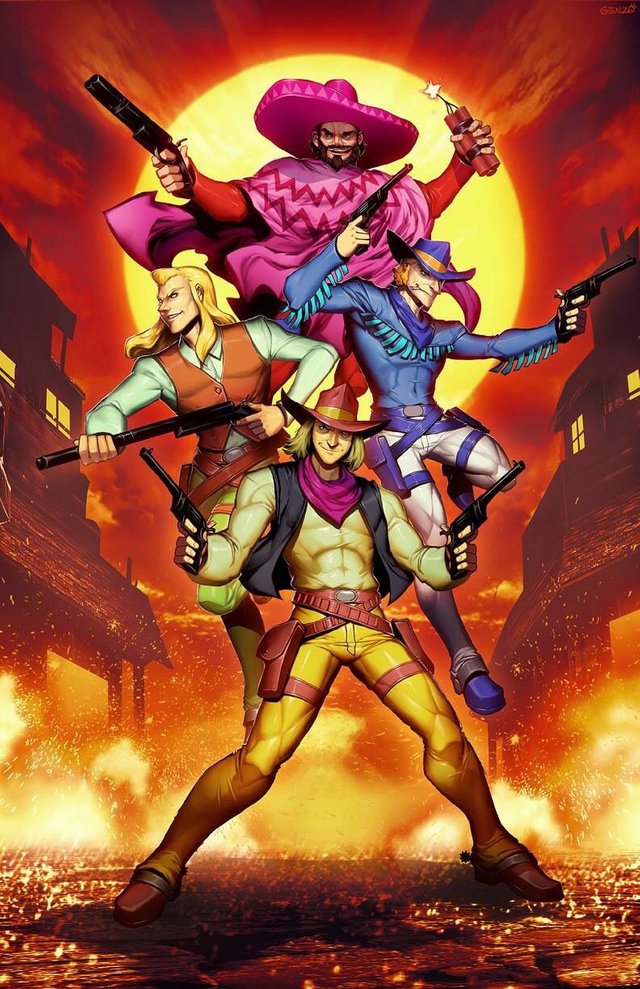 Look at this picture of this beautiful game, say his correct name and tell me if you played this game when he was in the arcade and video games. Name one of the 4 players you would most like to choose to play and tell me something curious that you liked when you played. If you have not known this game, tell me something that drew your attention to it and the name of the 4 gunmen.
I will vote on all comments made on the post with the percentage consistent with the originality of the comment. It will be from 5% to 100%. Who played the game, will have much more chance to receive the highest vote ....
I will choose the best comment at my discretion and cast it 100%
I don't have much, but I have 14,485 steempower, 2469gg tokens, 4123 battletokens and 4743 paltokens staked. You will win steem directly and these tokens !!!
I hope you enjoyed!!!
Good afternoon!!