Google translate from Czech:
Today it is two years since I started an account at steemit.com. There is a certain analogy with a two-year-old child ;-).
I learned to walk almost, and like a young child copying adult behavior, looking around and trying to copy something for myself from the actions of other users. I do not copy foreign articles and do not publish them as my own, but I am looking for a pattern and sometimes send it further.
Some accounts are really worth watching. Recently, I often get the inspiration from @taskmaster4450. Links to his articles have already been mentioned several times. I am sending a link to another article this user today. If you don't know what to do with the Pal token that accumulates in your wallet and use Actifit, delegate Pal to actifit.io. This platform is already distributing the release in Pal, as read in the article referenced above.
Thank you all for your help during the past two years. If I do not eat something, I intend to continue to grow and achieve further success. Copying is not always bad. It is just a matter of not exiting foreign experience, but drawing a course for them to gain their own experience.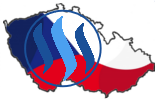 Dnes to jsou dva roky, co jsem si založil účet na steemit.com. Je tu jistá analogie s dvouletým dítětem ;-).
Naučil jsem se skoro chodit a tak jako malé dítě kopíruje chování dospělých, dívám se kolem sebe a z jednání jiných uživatelů se snažím okopírovat něco pro sebe. Nekopíruju cizí články a nevydávám je za své, ale hledám nějaký vzor a někdy ho pošlu dále.
Některé účty se opravdu vyplatí sledovat. Poslední dobou dost často dostávám inspiraci od @taskmaster4450. Odkazy na jeho články jsem zde již několikrát uvedl. Dnes posílám dál odkaz na další článek tohoto uživatele. Pokud nevíte co s tokenem Pal, který se hromadí ve vaší peněžence a používáte aplikaci Actifit, delegujte Pal na actifit.io. Tato platforma již rozdává upvote i v Pal, jak se lze dočíst v článku, jehož odkaz je výše.
Díky všem za pomoc během minulých dvou let. Pokud mne něco nesežere, hodlám i nadále růst a dopracovat se k dalším úspěchům. Kopírování není vždy špatné. Jde jen o to, nevydávat cizí zkušenosti za své, ale vyvodit z nich postup pro nabytí vlastních zkušeností.