Banky vs. krypto. Věčná otázka. Tedy pro některé je to jasné, výhody a nevýhody jsou na obou stranách a záleží jen na tom, komu co víc vyhovuje.
Rozhodně na straně krypta ať už v pozitivním nebo negativním je vlastní zodpovědnost. Sice máte právo a moc si sám rozhodnout, co chcete dělat se svými krypty. Ale když jste ospalý a bez koncentrace a pošlete krypto na špatnou adresu a BAM! a vaše krypto je nenávratně pryč. Tedy většinou ano.
U té zodpovědnosti bych se chtěl ale dnes zastavit. Ano, banka je moc hodná, že rozhoduje za klienty, co smí a co nesmí. Kam mohou a kam nemohou posílat peníze. Zaslechl jsem hodně stížností na banky, které jistým způsobem vracely platby na kryptoměnové směnárny nebo burzy. Asi aby vás ochránily od těch podvodníků, co vás chtějí v rámci své pyramidy připravit o vaše těžce vydělané a inflací zkoušené koruny (nebo dolary).
Nedávno jsem si ale chtěl objednat vstupenky na jedno sportovní klání přes server viagogo. Někdo jej možná znáte, někdo ne. Uživatelé tam mohou prodat a nakoupit vstupenky na jednotlivá sportovní klání a kulturní akce. Nascanujete, a prodáte...druhý koupí a vytiskne. Easy. Ano, samozřejmě zde existuje riziko "double spend útoku", kdy přijdete na zápas a váš lístek již použil někdo jiný. Nejspíš jej dotyčný prodal dvakrát. Na stejném serveru to asi nejde, ale dokáži si přestavit, že jsou tací vykukové.
Transakce nebyla povolena. (ps. banka to byla jiná, než ta na kterou narážím v titulku, to mě jen tak napadlo jako příklad).
Vrcholem ochrany spotřebitele však je přístup banky, která kvůli stížnostem od klientů na tento server z důvodů navyšování konečné ceny vstupenek platby tomuto serveru blokuje. Musím přiznat, že tento server není úplně bez viny, jednou vidíte cenu a při souhrnu vám tam naskočí nějaké další poplatky a co vám zbyde - pár % si připlatíte, no bóže.
Ale nestačilo by v tomto případě nějaké upozornění? "Pane XY, dejte si pozor, tento server navyšuje ceny vstupenek", nebo "Paní ZX, můžete se stát obětí podvodu při koupi vstupenek na tomto serveru".
Ne, ono je jednodušší ten účet zablokovat. Nepovolit transakci.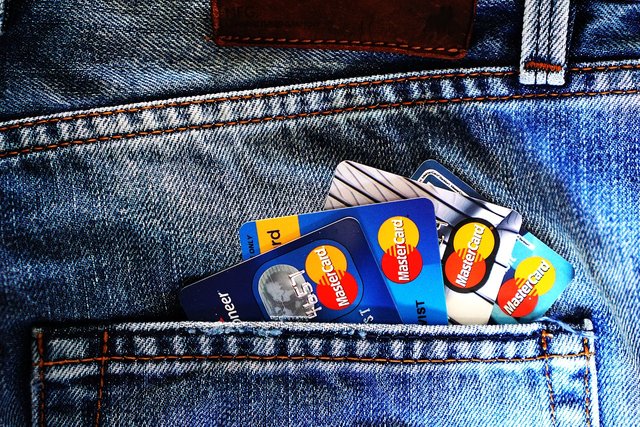 Zdroj: Pixabay - CC0 licence
A nyní přicházejí kryptoměny
Právě otevřenost každému a necenzurovatelnost transakcí dělá z kryptoměn fenomén, jaký jsme tu ještě neměli. U hotovosti možná, ale u rychlých a instantních transakcí po celém světě? To nikdy. Vždy tu bylo vyšší dobro, které vás chránilo od vás samotných. Musím ale přiznat, že ne pro všechny je krypto dobré, u některých je opravdu lepší, když nad ním má někdo ochrannou ruku. Ale neměl by mít člověk právo volby?
V dnešní době jsou banky potřebné, protože je používá většina obyvatelstva. Ale měly by být na pozoru, protože jim přichází konkurence. Až bude za 10 let vyřešena infrastruktura a jednoduchost platebních systémů, čemuž mohou přispět technologičtí giganti jako Facebook se svoji Librou nebo firmy jako Amazon, Tesla, Google...bude tu nastartované krypto. Účty, půjčky, decentralizované finance, platby v mobilu, zabezpečení....na tu dobu se těším.
Možná přijde doba, kdy můj úsudek bude zkreslen a bude jednodušší použít nějakého prostředníka, který mi dá záruky, ale do té doby je krypto geniální myšlenka přenosu prostředků a informací peer-to-peer. Tedy bez prostředníka. Bez banky, která vás může mít i ráda.