It has been long time since my last postcrossing post! I received a lot of postcard in this period but really have no time to write posts. Now, I have to catch it up.
很久沒寫Postcrossing系列了,其實這段時間收到很多posrcard,不過沒有什麼時間寫,現在要一張張慢慢的寫回來了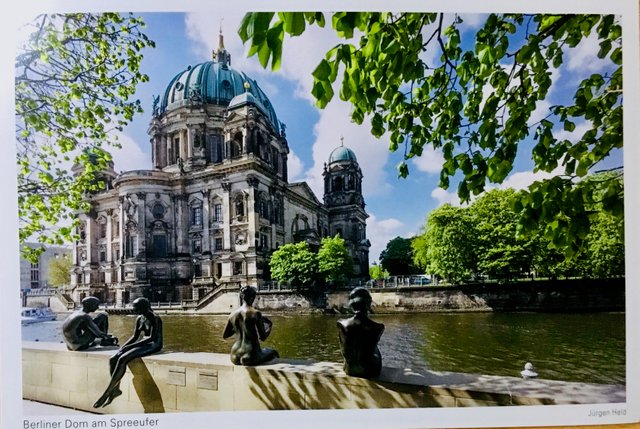 This postcard was sent from Germany. On the picture it's the Berlin Cathedral. The Church was build from around 1895 - 1905, located at Berlin, at the east of Museum Island. The Museum Island is famous of museums and that's why it's named after museum. Now, the Island is added to the UNESCO list of World Heritage Sites.
這次的明信片是從德國寄來的,明信片上顯示的是柏林大教堂。柏林大教堂在1895年左右建成,位於現在德國首教柏林,博物館島的東部,這個博物館島也是厲害的,蓋博物館蓋到以博物館島命名,還成為了世界文化遺產。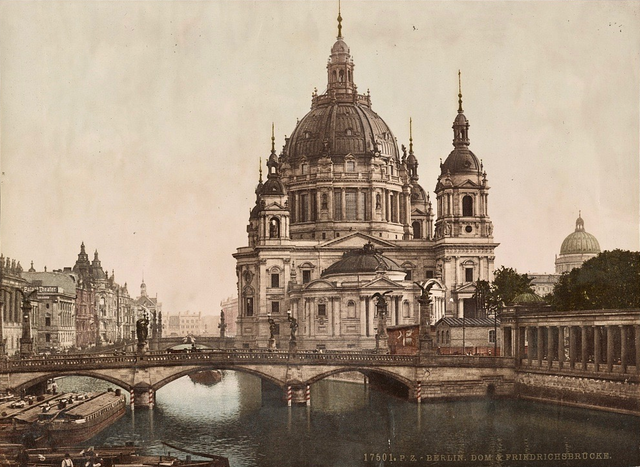 (photo source: Berliner Dom – Wikipedia)
Berlin Cathedral was the main church of the Hohenzollerns of the German Empire. Although named as Cathedral, the church is a protestant church. In World War II, the church was destroyed by war and the dome was burnt.
The church is in high Neo-Renaissance style, you can see the beautiful interior design:
柏林大教堂當時曾經是德意志帝國霍亨索倫王朝的宮廷教堂,更有著代表基督新教與天主教對抗的象徴。同樣的在二次世界大戰期間,這教堂受到破壞,整個圓頂被大火燒掉了,所以現在的圓頂是後來修補上去的。

柏林大教堂帶有文藝復興風格,內裡的裝飾設計可真是漂亮: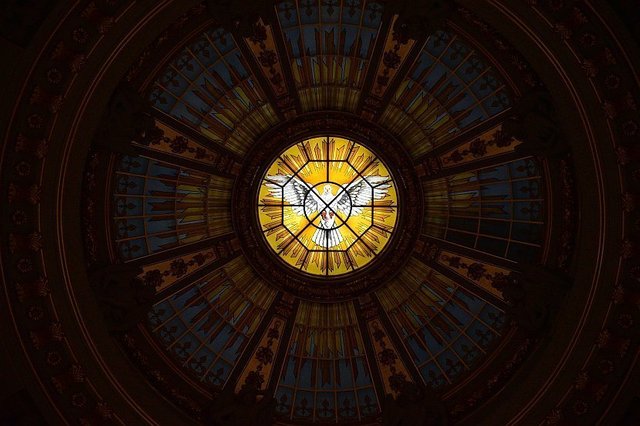 (photo source: travel with leo)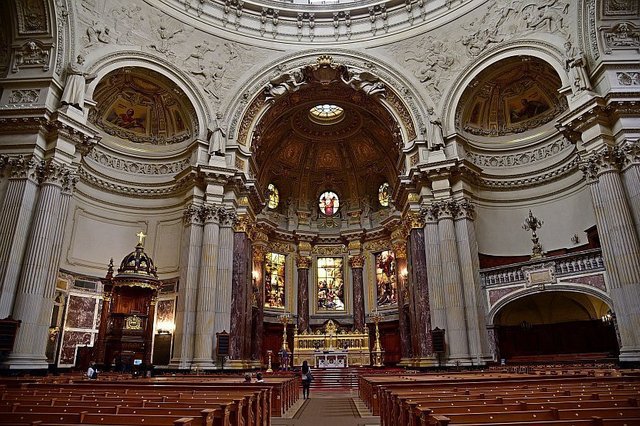 (photo source: travel with leo)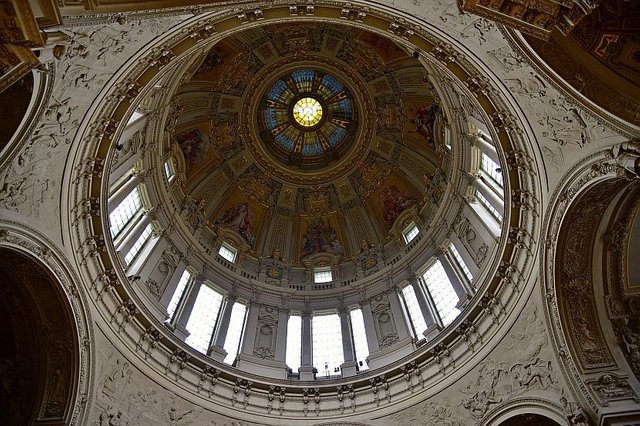 (photo source: travel with leo)
At night, it's another mood.
晚上時又是另一個感覺。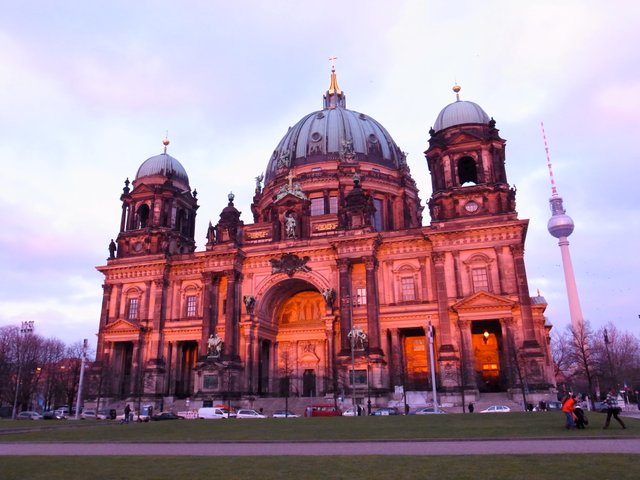 (photo source: 2012。德國 - Berliner Dom/ 德國柏林大教堂 @ shinway2travel 的相簿 :: 痞客邦 PIXNET ::)
In Europe, many heritages are carefully preserved. But in China, most of them have been gone. After people living, technology and economic powers, the cultural power is the index of the power of a nation. There's still a long way for China to go.
歐洲有一個優點就是很多的文化遺產都保留得很好,不像我國,很多可以驚歎世界的遺跡都已經不見了。國家力量,在人民生活、科技、經濟實力之後,就是要走文化實力,這段路我們還有很長的一段要走。