My previous SteemFestNot photo review seems quite popular... Today I will review another great (at that time) restaurant in Bangkok that we went six years ago. I still miss the flavor today... :~~~~
If you have ever heard of Nando's the Chicken Grill, this one seems very similar (or if they are the same just in different names in different countries, I don't know). Me and my wife had developed our love for Nando's when we were studying aboard. But ever since we returned to Taiwan, there isn't much chance to taste it again. So when we bumped into this one six years ago in Bangkok, we were thrilled! And it tasted YUM!!!
Check it out!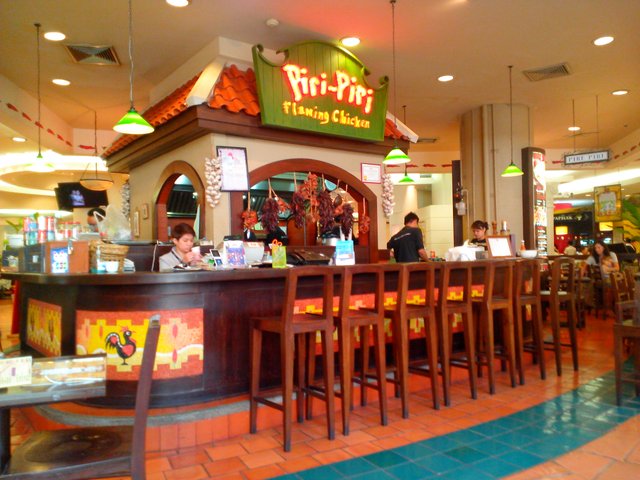 Caesar Salad and Sparkling Water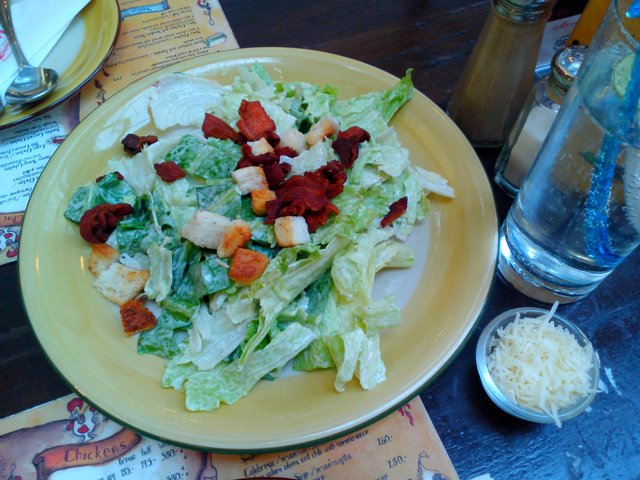 Garlic Bread and Creamy Seafood Soup
And then .... Viola! The Portuguese Grilled Chicken!!!
Doesn't it look super yummy!?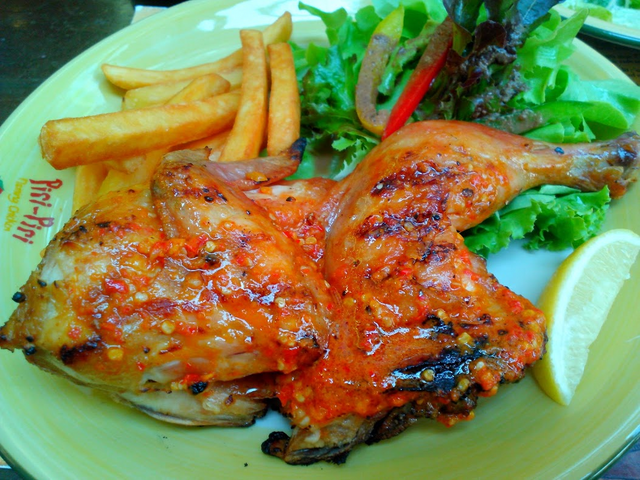 ---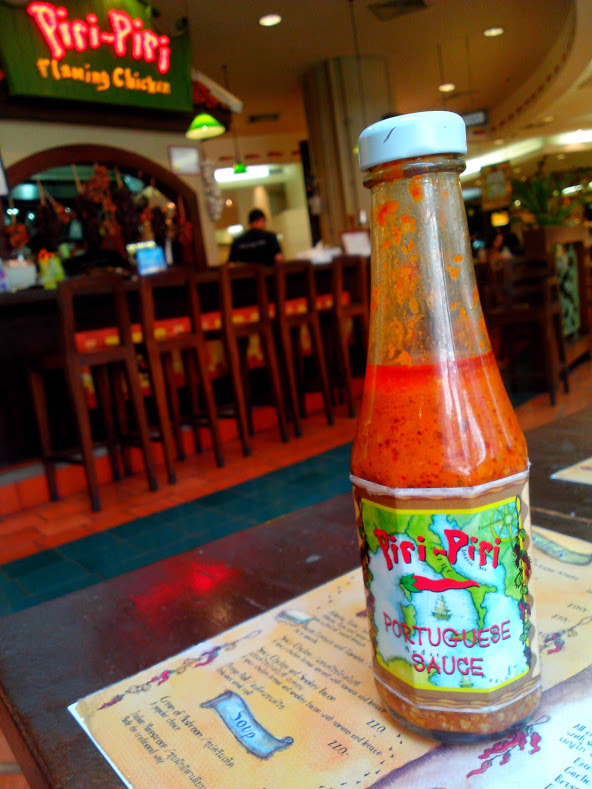 Hmmm....
What's missing!?
The Sauce!!!
Yeah, you've got to add the sauce!
To be honest, I cannot recall the exact flavor now... but just looking at it gives me cravings :~~~~
---
From the internet, I googled this restaurant and I think this should be the one:
Piri-Piri Flaming Grill Paragon
If anyone attending SteemFest in Bangkok now and you have no idea where to have your meal in the next few days... Try this one and take a photo of grilled chicken with your SF badge in this restaurant, I'll give you a full vote. Not a big vote, just for fun. :)
But I have to remind you that if you check the reviews on tripadvisor, it may not be the best ones out there. No guarantee of quality from me. XD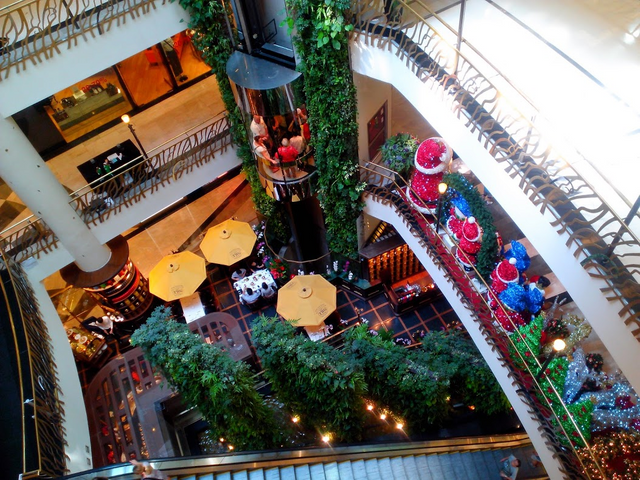 It's good to relish my good old memories with the progress of SteemFest.
再次回顧在曼谷時去吃的一間葡式烤雞餐廳,以前在國外念書時,非常愛吃Nando's這間葡式烤雞餐廳,回台灣後基本沒得吃,偶而出國碰碰運氣,6年前在曼谷給我們碰上這一間很像的餐廳,吃起來幾乎一樣的感覺。當時覺得超級棒的,尤其是那辣醬....
隨著SF在曼谷,我也跟著回憶了一番曼谷,真是不錯啊~~~~ 鍵盤小旅行 XD~~~~~~