昨天还在说不看好 LCTM 未来的前景,今天打开 steem-engine 结果却吓我一跳!
Yesterday, I still said that I am not optimistic about the future prospects of LCTM. The result of opening steem-engine today is scaring me!
LCTM 的价格翻了接近1800倍。
The price of LCTM has turned nearly 1800 times.
我的第一反应是,马上看看我挂的卖单有没有成交。
My first reaction was to see if there was a deal on my sell order.

我挂的卖单有一部分在 29.999 steemp 的位置成交了。
Some of my pending sell orders were sold at 29.999 steemp.
可是事实上我的成交数量还不到 0.02 LCTM。
However, in fact, my transaction volume is less than 0.02 LCTM.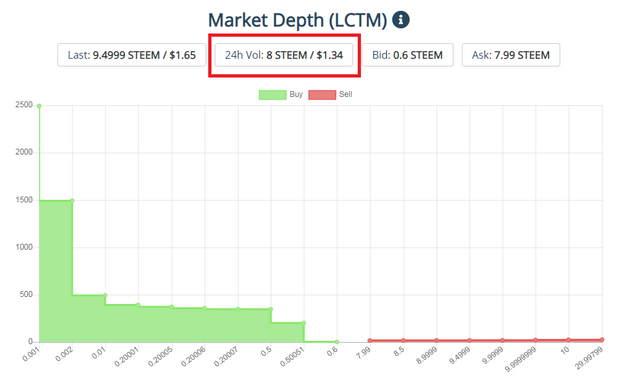 再来看看 LCTM 的24小时交易量只有不到 $1.5。
Let's take a look at LCTM's 24-hour trading volume is less than $1.5.
原来这接近1800倍的涨幅是用来吸引人的。
It turned out that this nearly 1800-fold increase was used to attract people.