Thanks to @honoru, 我也拿了我的PAL tokens, 不知道什麼原因得了291個.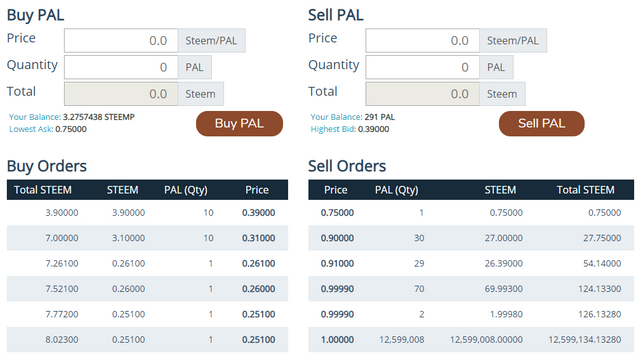 Words are spreading around @team-cn now, thanks to @honoru reminder, I claimed 291 PAL tokens. Currently market is heavily selling but I rather choose to hold it, just like project steemcoinpan.
暫時報價是相當不錯的. STEEM 0.39 vs 0.75
這讓我想起韓國人旳STEEMcoinpan, 唔知道未來既發展會係點呢?
這個頭香post會唔會有點贊呢?
@steemmonsters都係palnet
Splinterlands Development Update: Private Tournaments, Asynchronous Tournaments, Languages, Guilds, Mobile App
@minnowsupport有whitepaper, 亦推出左PALMiner tokens, FUN!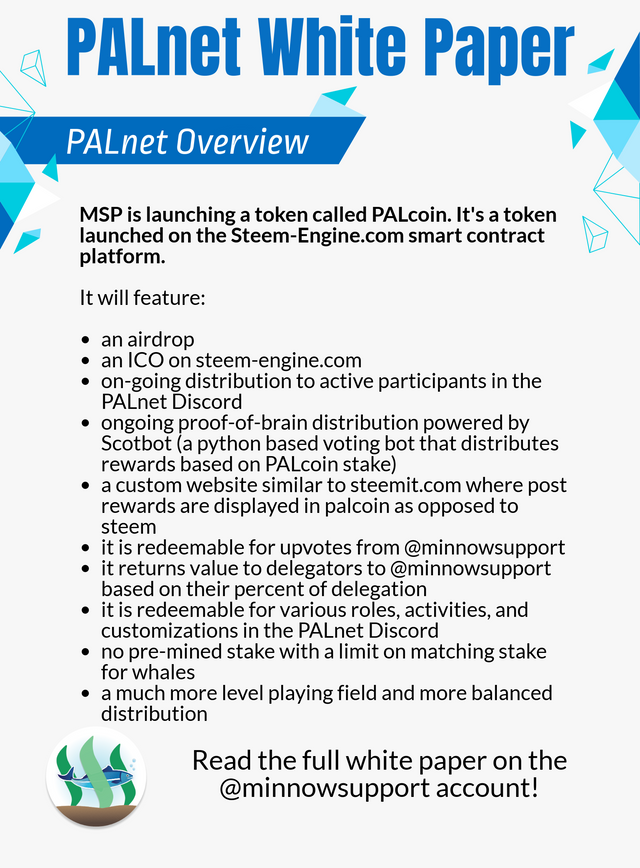 -獎勵在PAL Discord的活躍者
-運行在Scotbot的proof-of-brain
-PAL可以兌換upvotes
-獎勵代理給@minnowsupport的人
-還有更多
-目標是令這遊戲可以持續和更平衡地發展下去
Scotbot was down for around 10 hours and is up and running again
看看@holger80的post, PAL和scot tokens, scotbot有關, @holger80真的是一個很好的開發者, 開發了很多在STEEM上很有用的工具, 大家一定要多關注他