What's up, Splinters!
Hope everything is great and well.
---
I think many players of Splinterlands know that the new Kickstarter event is kicking and going pretty smoothly.
The new untamed collection is currently on pre-orders on both here and Kickstarter.
What would you do, Splinters? Yes, I have purchased 15 packs so far.
The thing that makes it even more addictive is they allow DEC purchases for the untamed packs.
Let's accumulate more folks!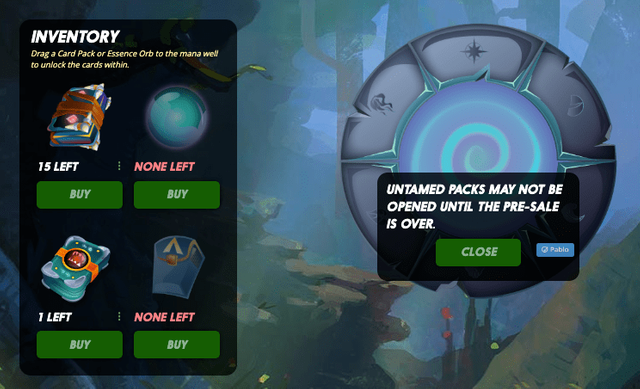 ---
My main goal now has changed to accumulate DEC, and completing the daily quest is more like a side quest.
My short target of DEC balance is 25K. As I intended to continuously contribute to the Guild.
---
許多Splinterlands的玩家都知道了,新的Kickstarter活動正在順利進行。
目前,新的未馴服系列已在此處和Kickstarter上接受預訂。
到目前為止我已經購買了15包。他們允許DEC購買。
那就讓我們來積累買更多包吧!
---
我的主要目標現在已經改為累積DEC,完成每日任務更像是一個副任務。
我的DEC餘額的短期目標是20K。 因為我打算繼續為公會做出貢獻。
---
Today snapshot of DEC Balances
今天的 DEC Balances 快照
091219 - DEC Balance: 13,311.688
You may have noticed my DEC balance has been dropped for about 10K, a reason to that is, I tried to exchange 10K DEC to something more interesting inside SE rather than sitting in my account.
您可能已經註意到我的DEC餘額下降了大約1萬,原因是,我嘗試將10K DEC 室 SE內部兌換為更有趣的東西,而不是坐在我的帳戶中。
Sometime you gotta be a little bit adventurous, right? :P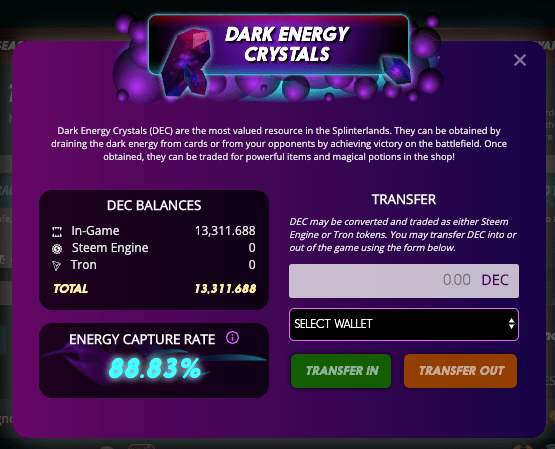 Still have less than 7K to go! Let's work on it!
---
As always here is my daily reward from the daily quest.
Comment to this draw: Wow the new Death Type legendary card! It must be useful in some rules. Let's see what this can brings me.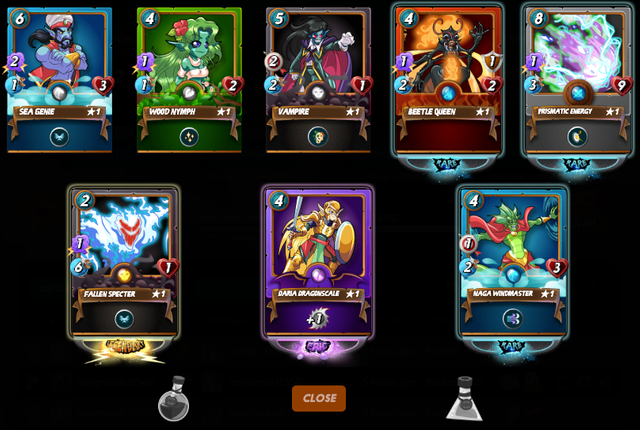 ---
Cheers

---
Posted from my blog with SteemPress : https://nuagnorab.steemblogs.club/2019/10/12/sm-daily-101219-daily-reward-result-journey-of-dec-mining-35-%e6%8c%96%e6%8e%98dec%e4%b9%8b%e8%b7%af-35/
---