Reindeers in Sarnes [on way to Nordkapp (North Cape)]
These pictures has been taken in Sarnes during a difficult and dangerous roadtrip to Nordkapp (North Cape). North Cape (Norwegian: Nordkapp; Northern Sami: Davvenjárga) is a cape on the northern coast of the island of Magerøya in Northern Norway.
Salmon fishing is popular in the sea at Sarnes. Reindeers are also everwhere in Sarnes. Reindeer hunting is also popular sport here (though you need license for hunting)... Both Salmon fishing and Reindeer hunting are good revenue generating activities for Sarnes.
https://en.wikipedia.org/wiki/North_Cape_(Norway)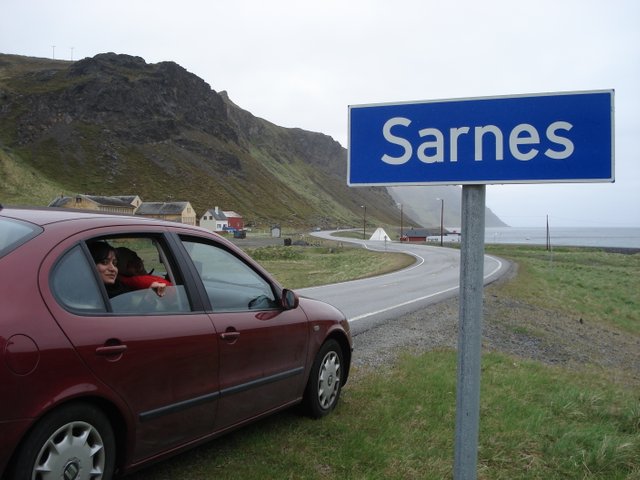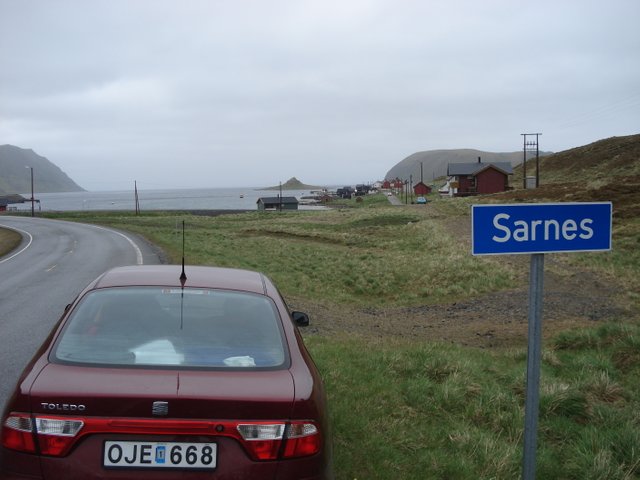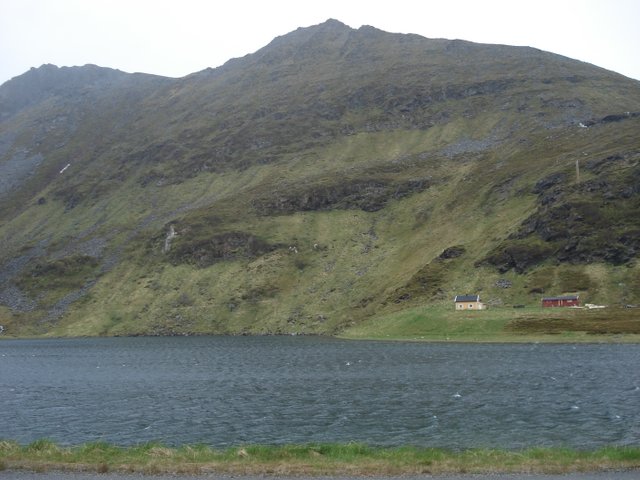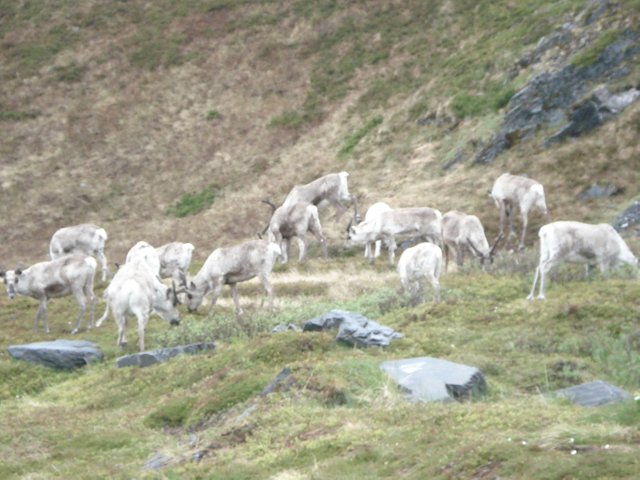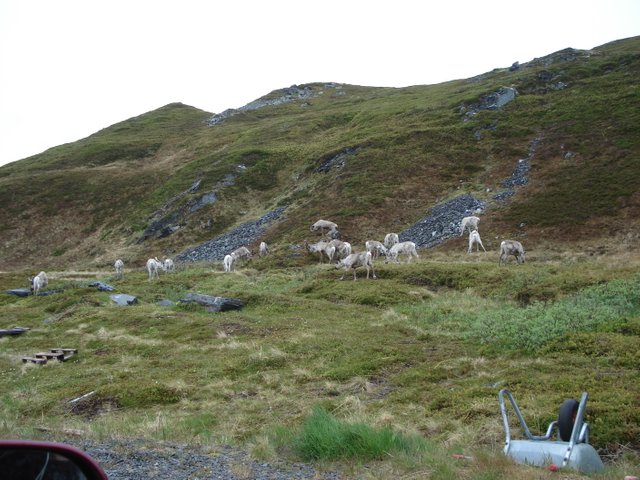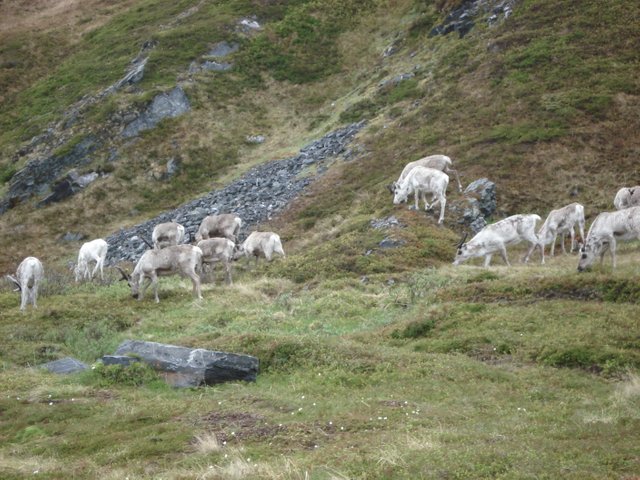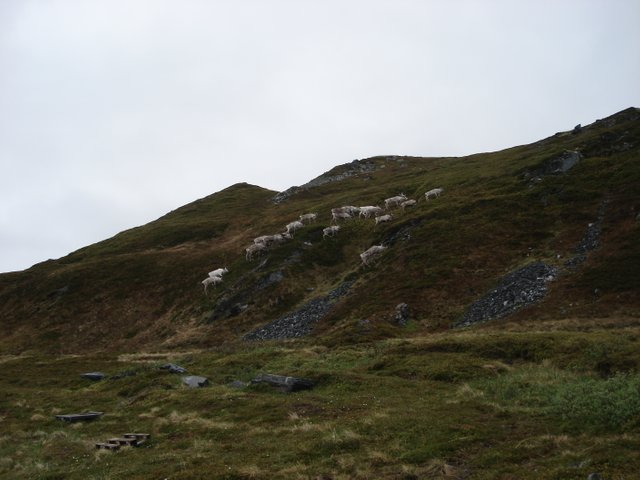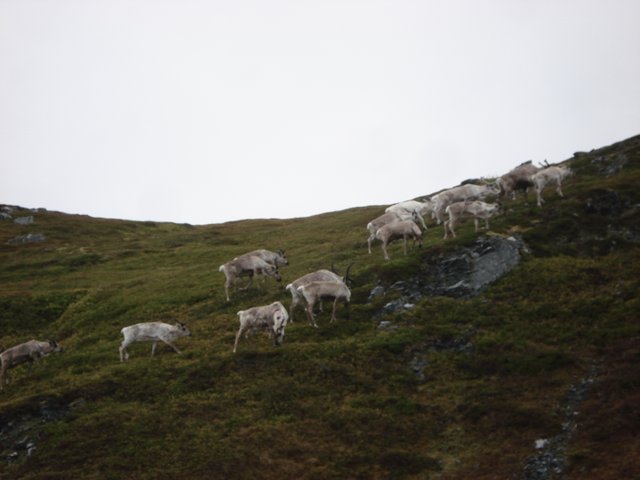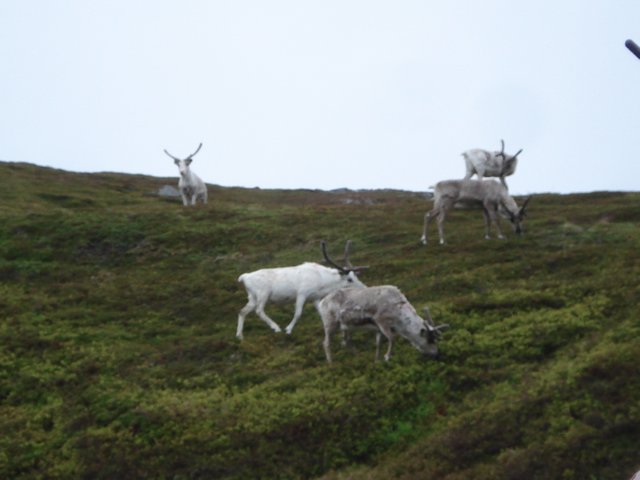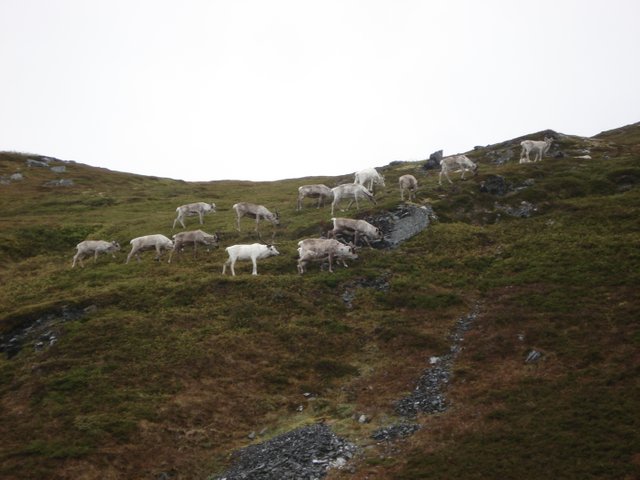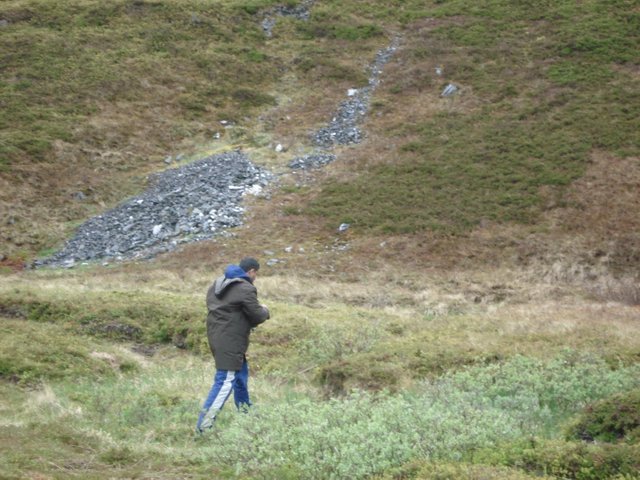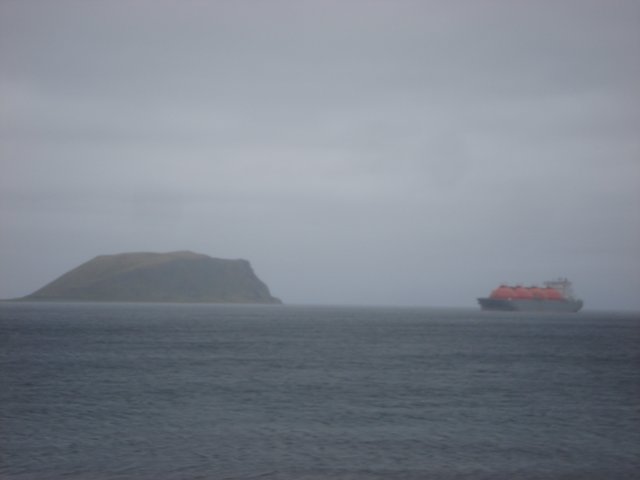 👫👭👬 Stay connected, Follow 🙋‍♀, and Upvote @corenet 🕺🏻 🌹
---
Posted via Marlians.com