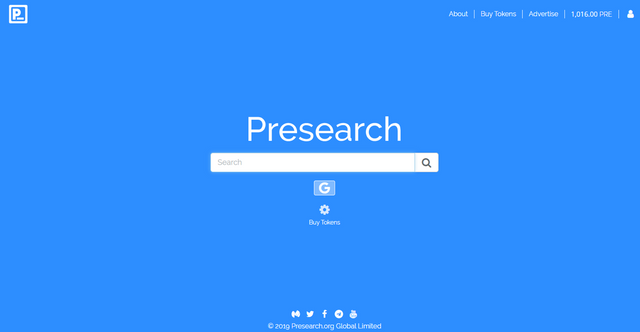 Without realizing, my PRE coin had just exceeded 1,000 PRE which then I am eligible to withdraw the coin and trade it with other coins. I think I had been using Presearch search engine for 1 year plus. Of course, I did not use the default Presearch engine but I set it to divert me to Google search engine to get a better search result. To me, since I am searching for stuff daily, why not just utilize this to get myself some coins. Even though there was a bit of incovenience to me some time, as presearch home page may load longer than Google but it is just a matter of 1 to 3 seconds at most for my case. Thus, I let it be and continuously "mine" the coin until now. Finally, passing the 1k threshold and now eligible to harvest.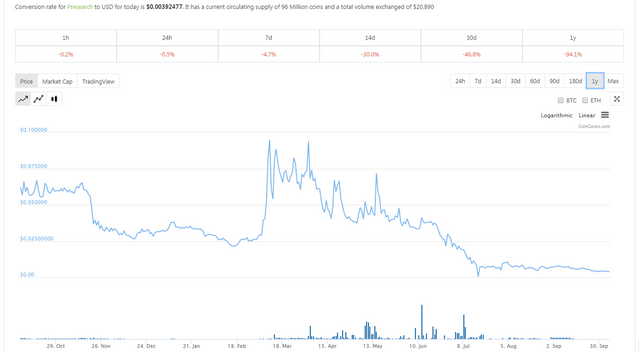 Source: Coingecko
Overviewing the price of PRE coin in a year overview, it is not performing well but stabalizing at $0.004. Well, the price for now is not what I am expecting at first. On the other hand, I view it as a free coin mining as I will be using search engine daily, might as well get my search on PRESEARCH and revert back to my usual Google interface. Not much hassle from my side even to earn that little for now. Well, I do hope with the price increase in BTC, that would elevate the price of PRE as well and that is the time I would trade it off for a good return.

Surprisingly, PRESEARCH Facebook present is still gaining traction while the TWitter account had been dormant since 2017. Well, I think people still trying to get some juice out of PRESEARCH while I don't see much action from the platform. Thus, I would not expect PRESEARCH to be a long term thing to go for but a short term one. It does not add on much burden for my daily activities so I would just go for it.
If you are interested to get on PRESEARCH, feel free to use my Referral Code too :) Once you used the referral code, you also eligible to get a free 100 PRE coin for a start.