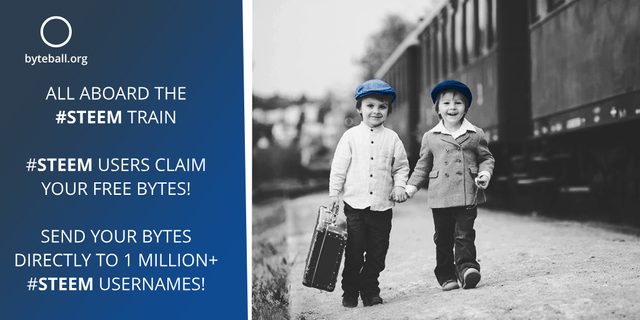 Source
Do you remember the Byteball Airdrop last year at this time?
The attestation rewards were as follows:
Steem reputation above 30: $10 reward
Steem reputation above 40: $20 reward
Steem reputation above 50: $40 reward
Steem reputation above 60: $80 reward
Steem reputation above 70: $160 reward
I remember the Byteball wallet site was jammed with traffic that evening and everyone was trying to get in for the airdrop.
50% of the reward was spendable immediately after attestation.
The other 50% was paid to a smart contract that can only be unlocked after one year.
The year is over and we can now withdraw the remaining 50% of the reward.
Many people might have forgotten it.
So remember to check your byteball wallet to claim the other 50% of your reward.
The name has changed since last year! It is called Obyte now with this website: https://obyte.org/
Last year, many of us participated in the translation of the byteball project at Crowdin: Link to the Byteball Crowdin project: https://crowdin.com/project/byteball
Gosh, that seems so long ago. It was just last year.
Check your byteball wallet and enjoy the other 50% today!
Rosa
@rosatravels
---

---
Thank you for reading this post! If you like the post, please upvote, resteem and comment.
谢谢你的阅读!希望你喜欢。如果你喜欢我的分享, 请点赞并跟随我。