Mega crocodile
Crocodile expert Lohan went to Hell Island with his girlfriend and others for scientific research two years ago, but was attacked by the crocodile group, and only he is live .
After two years, Luo Han was commissioned by the wealthy businessman Kong Mingzhu to go to an uninhabited island called "Hell Island" and want to rescue his younger brother Confucius.
Luo Han and the wealthy businessman Kong Mingzhu, as well as the mercenaries they hired, in the plane and jumped down.
They was attacked by vampires and cannibals, crocodiles and giant crocodiles in Hell Island.
Finally rescued Confucius.
During this period, it was discovered that the giant crocodiles produced in Hell Island were caused by animal experiments. The laboratory personnel have been killed for many years, and they also encountered laboratory investors who went to investigate.
Throughout the film, the core focus is on the interaction between Luo Han and Kong Mingzhu, with salvation as the focus.
It is only an understatement for crocodiles and giant crocodiles,
I which is considered a good plan.
However,
the ending there is a bit bizarre,
the survivors are only that Luo Han, Kong Mingzhu, Confucius,
all supporting actors are dead.
this ending is a bit bizarre.
Movie URL
https://www.themoviedb.org/movie/644609?language=en-US
Critic: AAA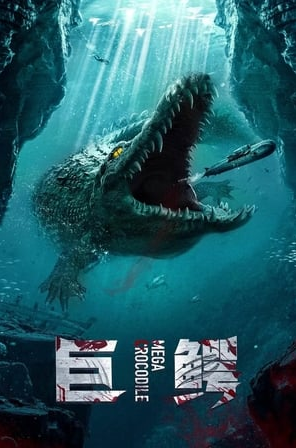 巨鳄
鳄鱼专家罗汉,在两年前,与女友等人前往地狱岛进行科学研究,但受到鳄鱼群的攻击,仅他活着离开.
时隔两年,罗汉受到女富商孔明珠的委托,前往一座名之为"地狱岛"的无人岛屿,前往搭救沉船于附近的弟弟孔子豪。
罗汉和女富商孔明珠,以及雇用的佣兵,搭飞机前往,跳机之后,在地狱岛之中,遭遇了吸血虫和食人花和鳄鱼群和巨鳄等的攻击.
最后救出了孔子豪。
期间,发现了地狱岛之所以产生巨鳄,是因为动物实验的关系,该实验室人员已罹难多年,并碰到了前往查探的实验室投资人.
整部片,核心重点为罗汉和孔明珠的互动,以搭救为重心,对于鳄鱼和巨鳄仅是轻描淡写的带过,算是规划的不错.
不过结局有点扯,活下来的居然都是主角,即罗汉和孔明珠和孔子豪等人活下来而已,期他的配角都死了,这个结局有点离奇.
Movie URL
https://www.themoviedb.org/movie/644609?language=en-US
Critic: AAA