Speak while running (security issues)
Running inside the park today,
It took 1 hour,
I met a lot of other runners,
There are several people who are running together.
Talk while running,
I think this is not good.
Almost bit hit
Personal experience,
I had several times, a little Almost bit hit.
Speak while running,
Will be distracted,
running sport because its speed is faster,
If you also talk at the time,
Prone to accidents,
Unless your speed are very slow.
As for talking while running,
Will it affect health?
It should be no,
When I was a soldier,
Also shouting slogans while running,
Shouting 1234...1234.....
I have never heard that talking while running, will affect health,
But chatting with people is more problematic.
Because "chat" will distract,
So its speed should slow down,
To ensure safety.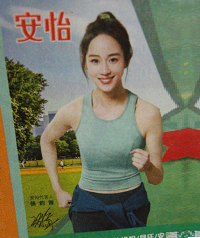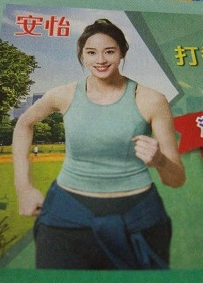 跑步时也说话 (安全问题)
今天在公园的里面跑步,
花了1小时,
碰到了不少其他的跑者,
有几个人是一起跑步的,
边跑边说话,
我觉得这样子是不好的.
个人的经验,
有好几次, 我差点被撞到,
一边跑步一边说话,
会分心,
而跑步, 因为速度比较快,
如果也说话的话,
容易发生意外,
除非你是用走的, 速度很慢就可以.
至于一边跑步一边说话,
会不会影响健康?
应该是不会的,
我当兵的时候,
也是边跑步边喊口号的,
喊着1234...1234.....
没听说过跑步时也说话, 会影响健康,
但与人聊天, 就比较有问题了,
因为"聊天"会分散注意力,
所以速度要放慢,
以策安全.