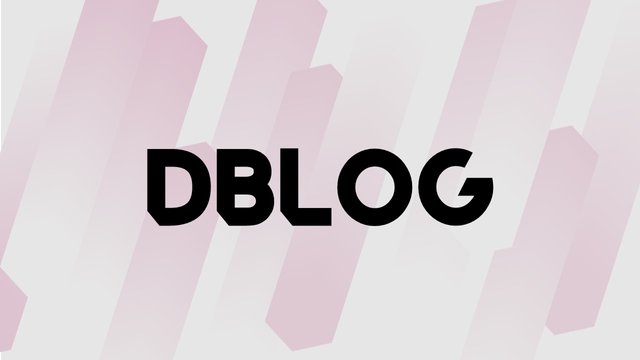 We are tracking the views on https://dblog.io with Google Analytics. On 2019/10/11-13, there were 228, 363, 255 visits respectively. Since Dblog has been only a week, there is not much traffic data yet. During the three days, the most visited pages were hard to determine because the most visited pages were the home, the trending, the created, and so on. There was no particular post sticking out in terms of traffic. Therefore, @dblogger didn't execute any upvoting in the last three days.
Token sale termination
At the midnight of 2019/10/14(GMT+9), the token sale was terminated. 2.5M tokens were at the market. 1,154,234.352 tokens were sold at the price of 0.01STEEMP during the token sale, and 1,345,765.648 tokens remained. All of the remaining tokens were already sent to
@null
and burned.
Proof of Stake
The team is working to enable POS on Dblog and the request is already made to Steem-engine. It would be enabled in a couple of days. Then, the designation of the reward pool would be POB(60%) and POS(40%). So, only by staking DBLOG, you will be able to get more reward.
So, why does Dblog enable POS?
There are two main ideas behind enabling POS. First, we want to encourage users to stake more DBLOG. All of the holders will be rewarded with POS only by the fact that they are holding DBLOG in their accounts. The more you stake, the more you get, which means the DBLOG whales will get more DBLOG tokens without doing anything!
That leads to our second idea. We want to encourage users to curate high-quality posts. Of course, the whales can upvote their own posts to make their influence much bigger. However, the whales taking too much reward will certainly discourage users with less influence. That will only cause the collapse of the community. Personally, I believe the whale should take more responsibility in making this community better and fairer.
So, it all depends on our hands to make this place better and fairer.
---
디블로그는 구글 애널리틱스를 통해서 페이지 뷰를 추적하고 있습니다. 2019년 10월 11일-13일에 228, 363, 225회의 방문이 발생했습니다. 디블로그가 시작된지 일 주일이 되었기 때문에, 아직 의미있는 데이터가 있다고 보기 어렵습니다. 지난 3일 동안, 가장 많은 방문을 기록한 페이지는, 홈페이지, 대세글, 새글 등이었습니다. 특별히 많은 방문을 기록한 포스팅은 없었습니다. 그렇기 때문에 @dblogger는 지난 3일 동안 업보팅을 수행하지 않았습니다.
토큰 세일 마감
2019년 10월 14일 자정, 토큰 세일이 종료되었습니다. 2.5M 토큰이 시장에 나왔고, 그 중 1,154,234.352이 판매되었으며, 남은 1,345,765.648 토큰은 전량
@null
계정으로 보내져 소각되었습니다.
지분 증명
현재 POS를 실행하기 위해서 일을 하고 있으며, 스팀엔진팀에 요청을 마친 상태입니다. 아마도 며칠 안에 POS가 활송화될 것입니다. 그러면 리워드 풀은 POB 60%, POS 40%로 나뉘게 됩니다. 그러므로, DBLOG를 스테이킹 하므로써 보상이 가능해집니다.
POS를 활성화하는 이유는 무엇일까?
디블로그에서 POS를 활성화하는 이면에는 근본적이 두 가지 생각이 존재합니다. 첫 번째, 디블로그는 유저들이 더 많은 DBLOG를 스테이킹 하는 것을 격려하고 싶습니다. 모든 홀더들은 계정에 DBLOG를 스테이킹하는 것만으로도 보상을 받게 됩니다. 스테이킹한 양이 많을 수록 더 많은 보상을 받습니다. 즉, DBLOG 고래들은 아무 것도 하지 않아도 더 많은 DBLOG를 보상으로 받게 됩니다.
두 번째, 디블로그는 유저들이 좋은 글에 보팅하길 원합니다. 물론 고래들은 더 강한 영향력을 갖기 위해서 자신의 글에 업보팅할 수 있습니다. 하지만 고래들이 너무 많은 보상을 가져가면 다른 유저들은 참여에 대한 동기를 상실하게 되고, 커뮤니티는 붕괴하게 될 것입니다. 저는 개인적으로 커뮤니티의 건강한 성장을 위해서 고래들이 더 많은 책임을 져야 한다고 생각합니다. 그리고 커뮤니티의 성공은 결국 고래들에게 가장 큰 보상을 줄 것입니다.
함께 디블로그가 더 좋고, 더 공평한 공간이 되도록 힘을 모아봅시다.
---
Don't forget to use the tag #dblog when you post on Steem blockchain!
스팀 블록체인에서 포스팅할 때 #dblog 태그 사용 잊지마세요!