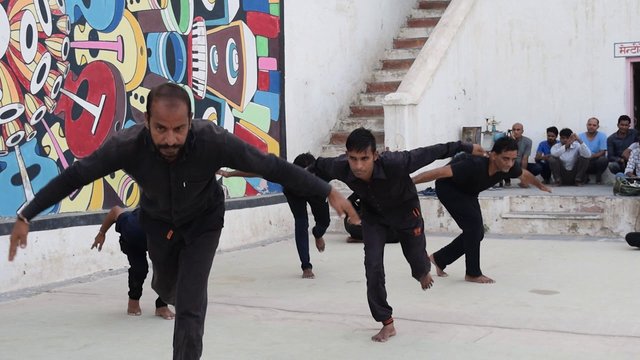 Swaraj University at Udaipur promotes and imparts alternative education to diverse students from all over India. Last year, a local NGO established Swaraj Jail University for the benefits of inmates in Udaipur Central Jail. It helps in exploring and developing their deep passions and personalities.
Yesterday, Jail inmates here performed this beautiful mime. The story of this mime is adapted from Rabindranath Tagore's The Parrot's Training and is a result of a 10 day workshop facilitated by Sushanta Das (from Kolkata) He even sang a song to tell this story to understand its profoundness before the mime. 

Do click this link to enjoy the glimpses of this awesome theatrical performance by all jail inmates.