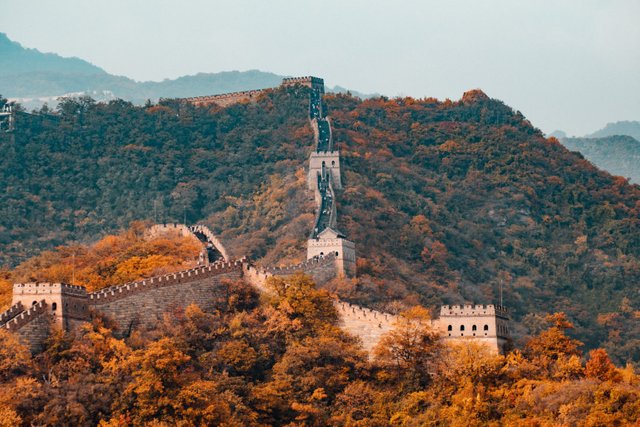 Bitcoin had a monumental morning on the Asian trading session. With a rise of 10 percent on the day that BTC reached a three-week high in China, the yuan drops to a 10-year low against the dollar. Do the Chinese accumulate bitcoin?
Yuan down, Bitcoin up
As we have seen countless times lately, trading in Asia is driving market movements for Bitcoin and cryptocurrencies. Just a few hours ago, BTC reached a three-week high of $ 11,850, according to the Tradingview charts. The move has increased the Bitcoin price by over 10 percent in less than 24 hours.
There are a number of factors that could account for this momentum. One of them is the mass liquidation of short positions on BitMEX - over $ 100 million was lost on the market yesterday when the bears got one on their caps.
Another reason is the decline in the Chinese yuan, which fell below 7 points against the dollar. This is the lowest level in a decade. According to a CNN report, the yuan fell sharply after the People's Bank of China set its daily currency reference rate at 6.9225. The central bank cited trade protectionism and new tariffs for China as justification for the collapse.
display
US President Trump has intensified the trade war by announcing new tariffs for China last week. The devaluation of its currency is an economic weapon of China in the fight against the USA - but it is not without risk.
The weakening currency will increase the fear of capital outflows from the country. Beijing has already imposed restrictions on the transfer of funds from China, so it seems that Bitcoin has become the drug of choice.
Kyle Bass, chief investment officer of Hayman Capital Management, is one of several industry experts who comment on crypto Twitter:
CNH BREAKS ... HKD WILL NOT LONG WAIT FOR YOU. MASSENEXODUS OF CAPITAL FROM CNH AND HKD. THIS BREAKDOWN IS JUST INITIAL.
CNBC host and Bitcoin bull Ran Neuner repeated this mood a few hours before BTC started pumping:
"The Chinese markets have fallen by 0.5%.
Hong Kong down 1.5%.
Dow futures fall by 125 points.
Bitcoin increased by 5%.
WE ENTER INTO A NEW CYCLE WHERE INVESTORS CHANGE TO BITCOIN IN FALLING STOCK MARKETS.
Even the gold investor and bitcoin hater Peter Schiff suddenly turns Bitcoin bullish with this recent tweet (unfortunately not, it's a spoof account - but we do not want to hide it):
IF YOU DO NOT CARE ON WHAT CHINA'S BANKING AND CURRENCIES, THE IMMIGRANT ACCEPTANCE OF HONG KONG, THE ALBATROS OF THE JAPANESE ZENTRALBANK, THE ECB COURSE AND OUR DOMESTIC PRINT, MONEY, AND REDUCE THE INTEREST, THAT IS YOUR WAITING. BUY SOMETHING BITCOIN.
The Chinese have always been Bitcoin bullish despite the regime's efforts to destroy Bitcoin - and in times of economic turmoil, these bulls are even harder to trample.
Source of shared Link
---