Have a nice day my fellow Steemians!
It has been 14 months ago, but I never forgot the time @ediah forcely inviting me to joined #steemit. Actually, it was October 2017,she started inviting but December 2017,my registration accepted. I did nothing in the first place until January 2018 with my @deevi's account and I forgot the password. I did not recovered it. Then I started my latest account last February and it's me @olivia08 from the name of my youngest granddaughter.
Everytime I saw a reputation of above 50, it was really a mouth watering like how much I wish to have it but there was a big question hindered my thoughts, how? I kept going, though I am not a blogger, I just posted everyday a simpliest photography and blogged about food's recipes. I didn't know anything, what I knew that I earned that helped me financially. I am working as a housemaid in Saudi Arabia. It is not easy to divide my time between workloads and steeming. But I tried to double my efforts and wise on how to dealt it without my employer's disappointment. So, I asked permission and their approval that I am here in a Steem blockchain that need time do write and so on. What a big surprised, they allowed me as long as I have to do my job well.
Starting with 15sp,i kept on rolling. Thanked God, @surpassinggoogle delegated me with 50sp together with @mermaidvampire's 10sp delegation.Steemians helped me a lot and credit all my success now.
I am now a Minnow!
@cadawg brought me to a Redfish League that challenged my steemit life by Ma'am @paulag last January 31,with my 207steem power.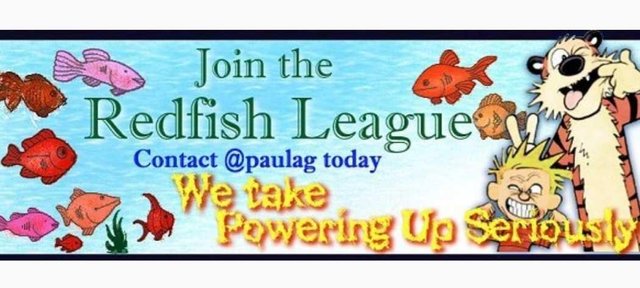 Time flies so fast, during my 4 months of powering up, my dreamed of having 500 Steem power had just happened yesterday. @cadawg, I graduated now and I credit this for you and Ma'am @paulag.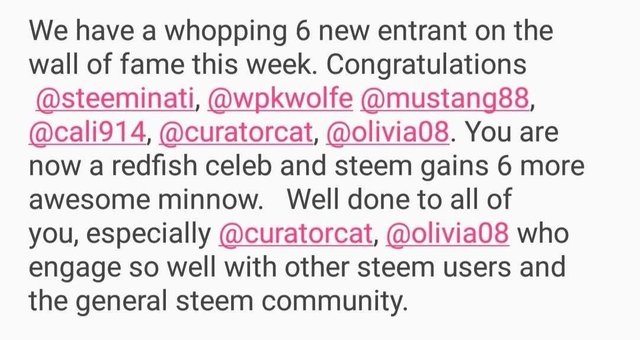 I never thought it could happened so fast to my account. CONGRATULATIONS TO MY BATCHMATE @steeminati @wpkwolfe @mustang88 @cali914 and @curatorcat.
My reputation is 60.13 today is another answered prayer.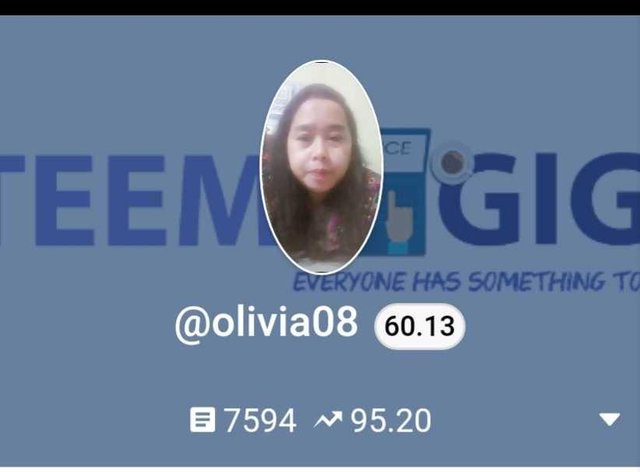 I could not believed that I could able to surpassed my friends who were so great in steemit before. I am untalented Steemians, a frustrated to my life how many times but in steemit I considered this a big success to my small dreamed with a goal.
How I survived?
Without these people in the midst of low value of Steem, perhaps like most of my friends I am no longer here today,Yes, I won't forget the one who brought me here @ediah with @surpassinggoogle as well from the start of course. The most people who stayed by my side are @mermaidvampire @otom @mers @zephalexia @ankarlie @cadawg @jurich60 made my steemit life so light. THANK YOU FOR MENTORING ME!
I also would like to express my gratitude to all who help me grow every day.
@partiko with my points,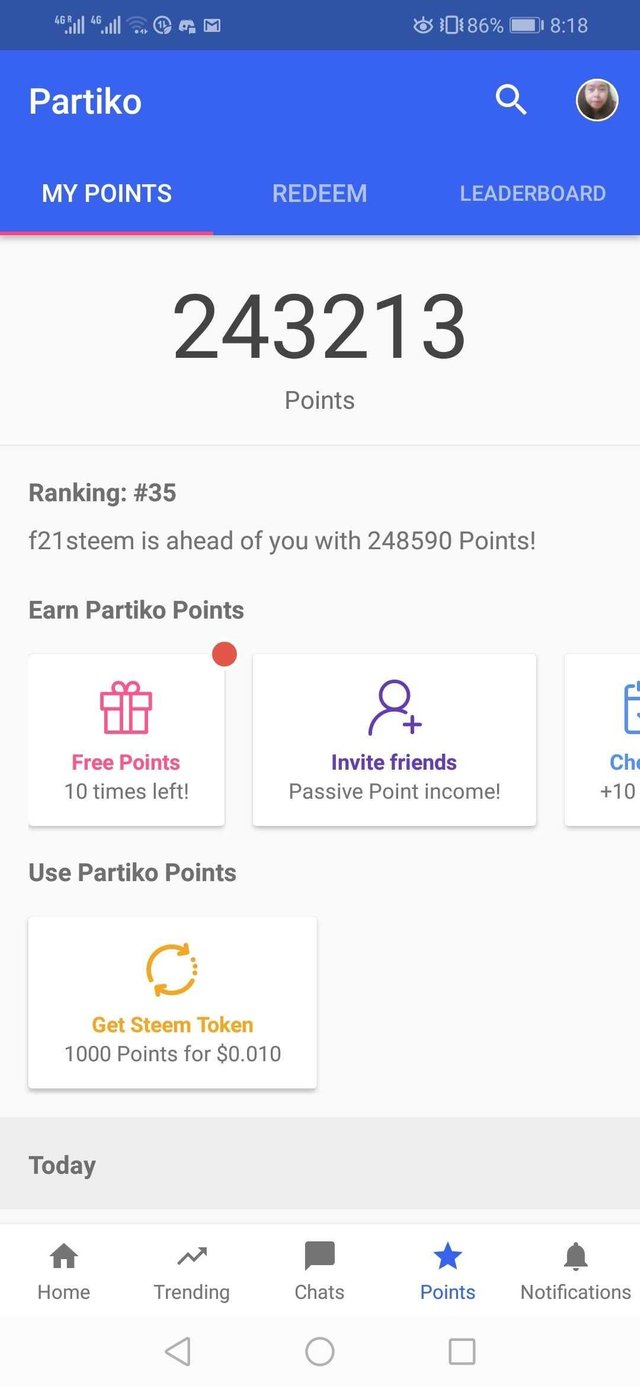 @steemhunt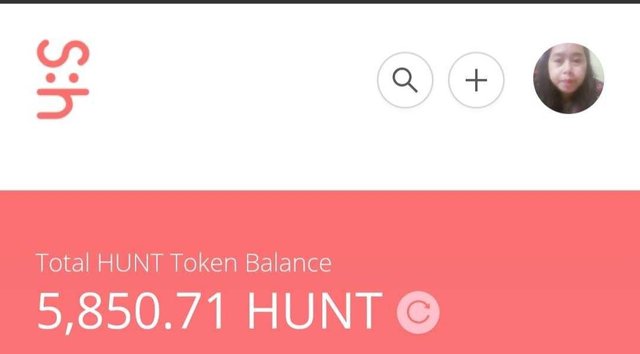 @dlike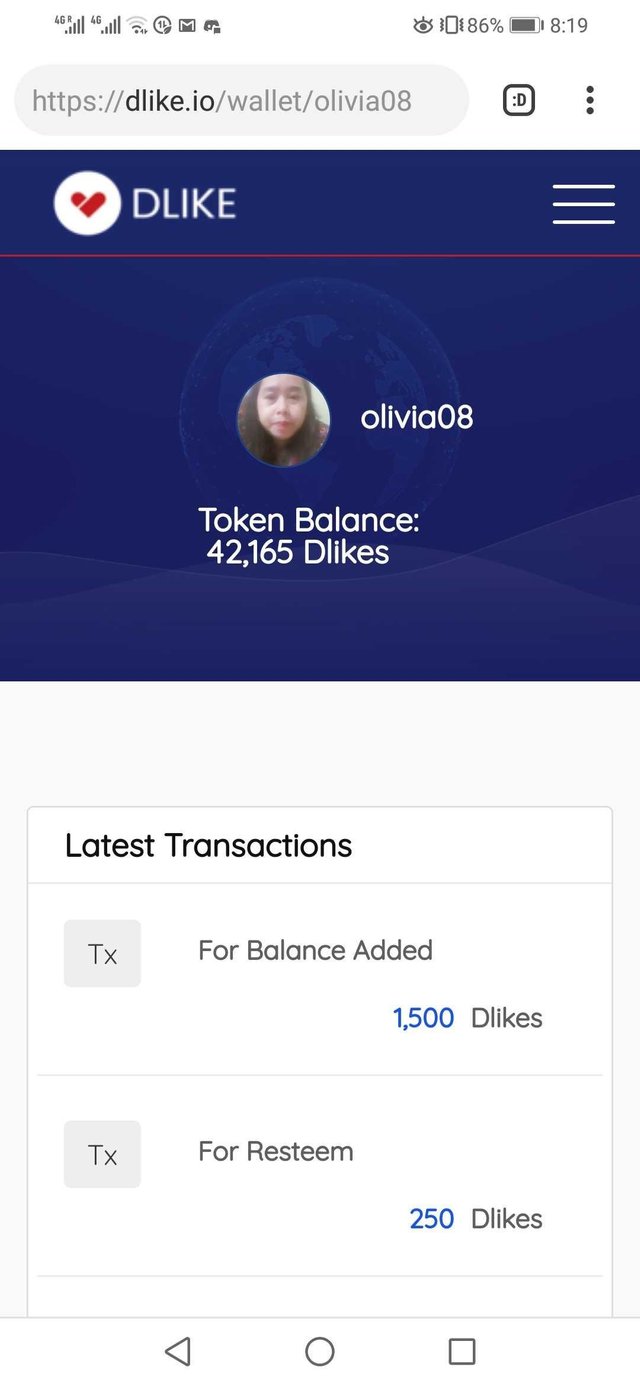 @MERMAIDVAMPIRE'S daily faucets
@melinda010100 for winning how many times
@qurator for choosing my post to win
@moncia90 for partiko lottery
@worldsdailyfood for daily win for 6mos.
@axeman who give me Consolation prizes
@atongis for delegation give away
@photochallenge by @gabeboy
@meetmysuperego contest
@flamingirl when I won 10 steem
@plantstoplanks for winning once to their contest
@dcontest for I won 2nd prize yesterday
@worldcapture sometimes I won
@portraitcontest I also won
@izaid contest
@blocktrade who sometimes sending upvotes.
@esteemapp @good-karma big upvotes
Those contest and challenge I was joined and made me grew so fast.
People that deserved appreciation and part of my steemit life, when interacting each other through comments.
@steemitachievers @long888 @g10a @lebron16 @kneelyrac @junebride
@steemitpowerupph admin and members @fycee @sarimanok @zephalexia
@d00k13
@davidke20
@roundbeargames
@bluengel
@coingecko
@sergiomendes in dtube
@fycee
@benedict08
And many other steemians
To Sir @nathanmars for the huge delegation, it really help me from weekly lease payments for 6 months. God bless #seven77 family.
I THANK YOU STEEM/STEEMIT BLOCKCHAIN!
STEEMIT IMPROVED MY LIFE, MY SELF ESTEEM
PLEASE visit, support and join the other contest of our fellow Steemians;
@mermaidvampire:
PROOF OF STEEM: A 5-in-1 Daily Game for Everyone in Steemit;
#GUESSTHECOLOR GAME Daily Splitter Contest; &
WEEKLY DELEGATION RAFFLE For Planktons
---
@zephalexia:
UP-GAGE CHALLENGE | Join and Get Rewarded w/ upvote+steem
---
@atongis for his delegation contest
....
@vdux for his haiku
....
@travelsbyblue for her worldsdailyfood photo contest.
.....
@eii for his dailycolor challlenge
.....
@izaid for his initiative gueesing the correct amount
Try to check the photography contest of our fellow steemians
@axeman
@lightcaptured
@marc-allaria
@worldcapture
@tobetada for his love the Clouds contest
@melinda010100 for Shadow Contest
@moncia90 for his Partiko lottery
Vote for witness
Thank you so much.
Loving you,
Nanay Deevi