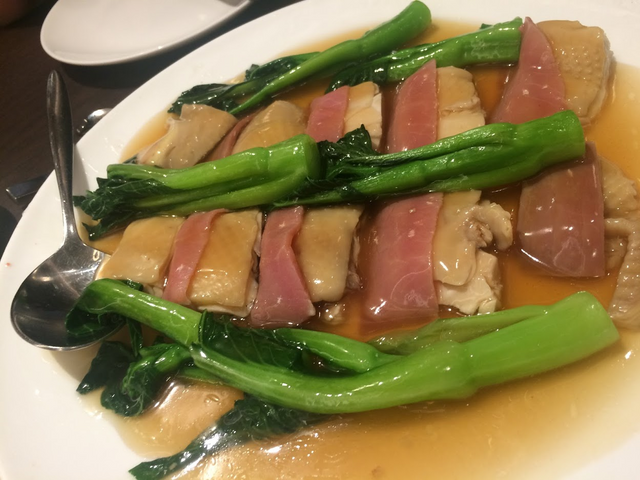 I would categorise this dish somewhat fusion as it combines the typical Chinese Hainanese chicken with ham which is rarely used in chinese cuisine.
Although it is kind of a fusion dish, the taste is still totally asian. The ham adds the saltiness to the otherwise blend chicken. Interesting indeed. A new spin on the classic dish.
The sauce that was added compliments the dish extremely well, and the veggies were there to add colour and crunch.