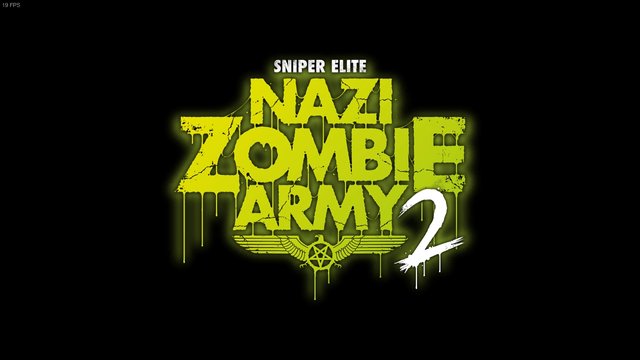 Sniper Elite: Nazi Zombie Army 2 is a spin-off of the Sniper Elite series, from Rebellion studio
Graphically, the title looks identical to the previous part of the series, but it is not a minus. The game still amazes with its great models and textures of enemies and surroundings.
It is simply correct and has nothing to do with it. Optimization is quite average, of course the game runs smoothly in 60fps but very often falls to a dozen or so frames.
In the game we play again as Karl or one of the three companions of the main character if we play in cooperation. After escaping from Berlin, however, not everything is going as it should be, additionally, after some event everything will start to rotate around some mysterious artifact, and our goal will be to get it, which of course will not be easy.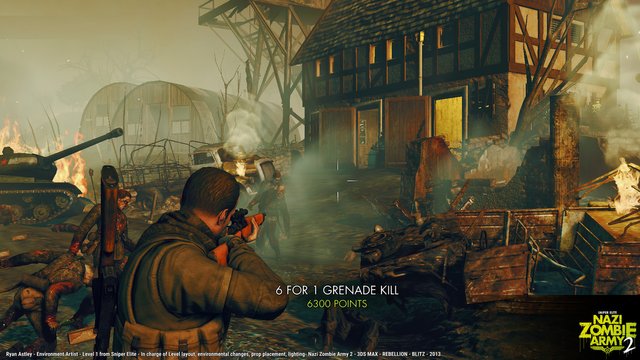 Everything has been really fantastically realized and extremely atmospheric, really in terms of storyline is really very good. Unfortunately, once again we will have to visit almost identical locations as in Sniper Elite V2, only heavily modified with new elements of the environment. . We will still fight the hordes of undead Nazis, but apart from those from the previous part we got a few new ones, and these are - a fiery demon, burning zombies, burnt zombies and zombies whisperer so the game becomes even more interesting because of the great diversity of opponents.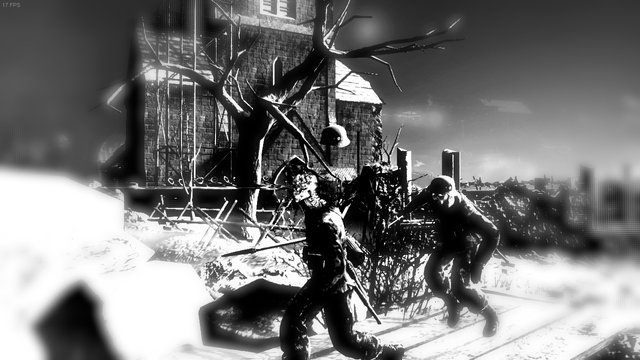 For fighting we usually get sniper rifles, machine guns and grenades, mines and other traps.
Summing up Sniper Elite: Nazi Zombie Army 2 is a much better realized game than the first part - more interesting locations, more enemies, darker storyline, and above all great fun.
My steemit acc
Steam acc
Steam Group
Powered by @battlegames

Battlegames.io I Battletube.io