This post is created to announce the winners of the giveaway among the voters of the following poll created at dPoll on June 20, 2019.
The correct answer is
A total of 12 voters responded correctly, so they participate in the giveaway for both prizes, and 0 voters responded incorrectly.
---
25 DEC Winner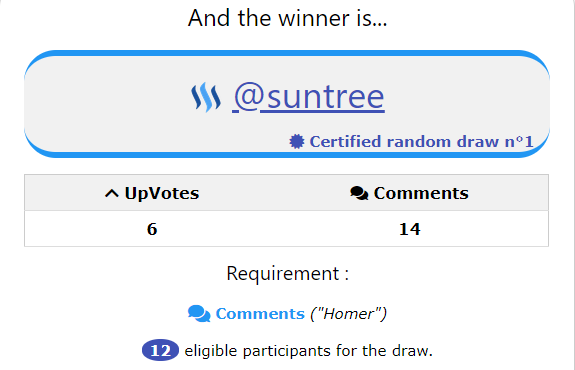 Congratulations @suntree, your prize has already been sent.
---
Exploding Dwarf Winner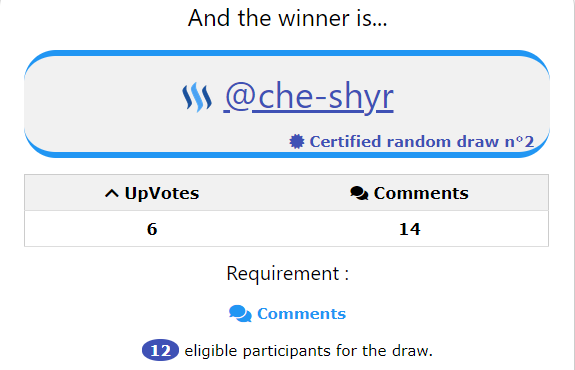 Congratulations @che-shyr, your prize has already been sent.
---
The Steem Random Draw tool was used to select the winners.
---
How Can I Participate in the Giveaway?
You only have to participate in my polls created in dPoll, you can see them in my dPoll profile.
---
If you don't play Splinterlands yet, you can register here. If you don't know what Splinterlands is, you can read the introduction post presented by @aggroed.
---
Thank you for having a look ✌