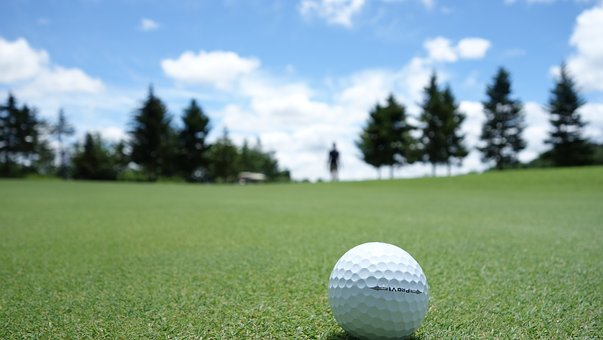 (pixabay)
Sooner or later we know Rory or Koepka will be in contention.
Saturday is the day to make it break it.
As you can see Rory was not intended to go down twice.
He pulled a stunner at WGCand shot a round three, 62.
Way better than the winner of the Open championship last Weekend, Shane.
It is not the same weather like Northern Ireland.
Rory took advantage and run with it.
He is now twelve under par with one bogey for the day.
He shot 30 in the front 9, and 32 in the back 9.
I am telling you great weather and he got all the shots that he wants.
You can see the water nearby and the ball just slide in right in the hole.

Koepka did not waste time to lead and attacking the fairway.
His build body is not made for Golf,
but he used it to swing almost right at the green.
Coming from behind and take the lead rapidly.
He had a bogey as well in the back 9 in hole 5.
When you have perfect weather, you play like you want birdies all day.
He shotsa round 3 of 64.
Just like Rory, Koepka just did a better job in three rounds.
Rory is leading by one shot.
The pairing will be interesting.
Both players got games going through Sunday.
Definitely the money move always happen on Sunday.
WGC has a fine prize for the winner,
almost similar to the last major.
Surprisingly Tiger did not play.
Last year winner Justin Thomas is not far back at 7 under par.
I think the pressure is well at the leading front and any confident guy can go all in.
Usually Sunday is the day to play safe.
Hope the weather is cooporative.

The amount of pressure and stress playing golf is so high
cause each shot taking
on Sunday, you decide how much you want from the pool.
So many bunkers on the way and ponds right next to the hole.
Eye on the ball easily you can swing minus $100k.
18 holes and the winner takes $1.7 million.
Almost each shot is worth that one hundred thousand.
Golf is not a high speed game but
reading the fairway is the key to be at the winner circle.
Jon Rham, Alexander Noren, Marc Leishman 9 under par
they have to play mistake free and add to their build and stay in contention.
If Rory gets hot, it is a different story.
Koepka may follow suit.
Matthew FitzPatrick is by himself and if he plays safe, who knows.
No need for him to force anything.
I like that mindset in golf about Sunday.
Unless you feel threatened, you play to win.
A winner will be crown later today.
Definitely we will talk about it
Keep on golfin'