글루와에서 OpendFi에 대해 미디움에 글을 올렸습니다.
Gluwa@gluwa
📢 The OpenFi Manifesto is here! 📢
#OpenFi integrates #DeFi with real-world financial service providers, rebuilding global #finance around:
🗳️ Democratization
🪟 Transparency
🌍 Impact
Join us as we build a better world.
Read the #manifesto 👇
트윗 링크 : https://twitter.com/gluwa/status/1517458194431414274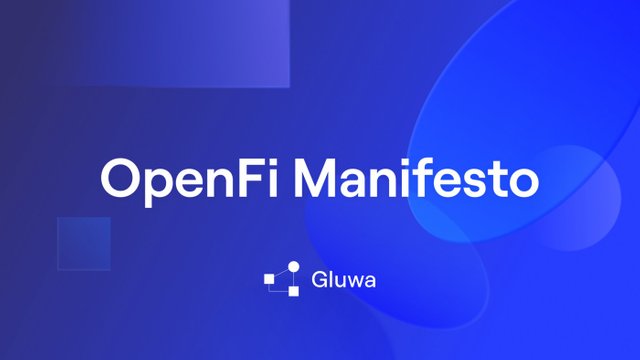 [머릿글 구글 번역]
Open Finance 선언문은 OpenFi에 대한 우리의 비전을 설명하고, 민주화, 투명성 및 영향력을 세계 금융의 중심에 둡니다.
미디움 원문 링크 : https://medium.com/gluwa-blog/openfi-manifesto-33ea71d1af2a
CTC 디스코드 링크 : https://discord.gg/SM8tHwkwDB
CTC Twitter : https://twitter.com/creditcoin
CTC Homepage : https://creditcoin.org/
투자는 본인의 판단으로 / 믿는 만큼만 / 응원합니다.