Gluwa 팀에 새로운 멤버가 합류를 했습니다.
환영합니다.~~~
그리고 멋지게 도약하는 한해가 되기를 응원합니다.
Sung Choi has joined Gluwa as our new VP of investment, helping us grow Gluwa Capital's #investment portfolio and deliver exciting new investment opportunities for our users.
Sung Choi는 Gluwa Capital의 투자 포트폴리오를 확장하고 사용자에게 흥미롭고 새로운 투자 기회를 제공하는 데 도움을 주는 새로운 투자 부사장으로 Gluwa에 합류했습니다.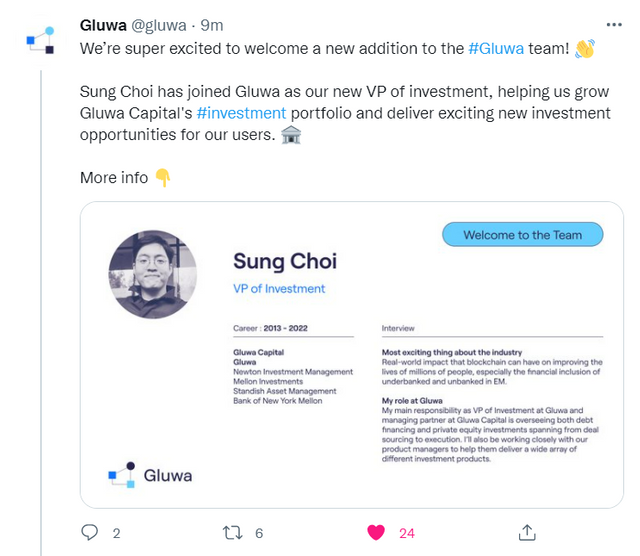 투자는 본인의 판단으로 / 믿는 만큼만 / 응원합니다.