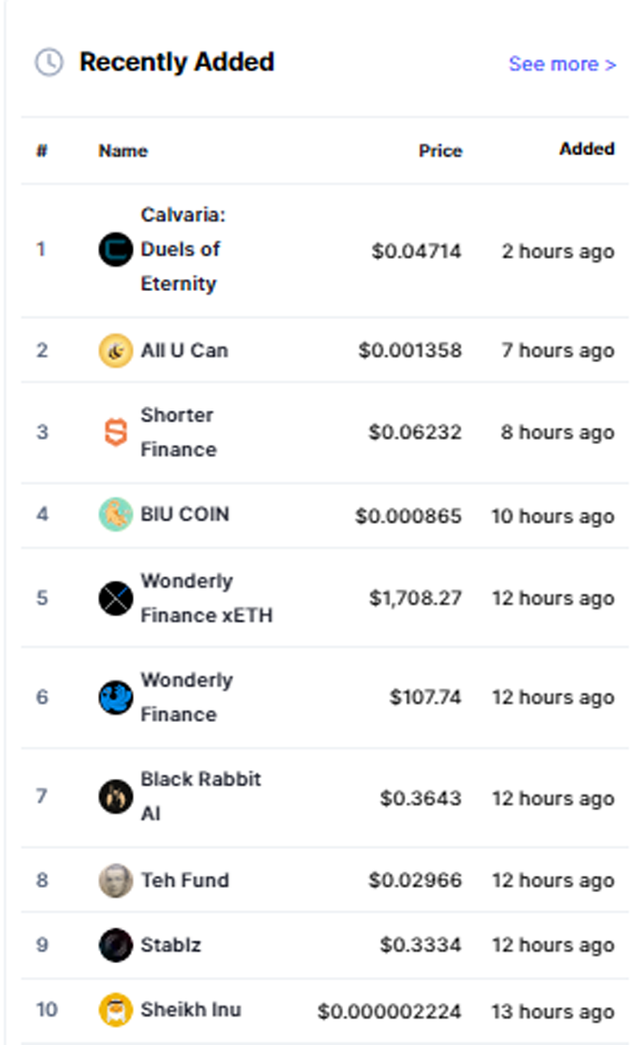 Top 10 cryptos that are new and recently added today, February 08, 2023.
These cryptos are new and recently added in the last 24 hrs, if you are looking for a new crypto to invest in then these are what you should investigate with, invest in early good project will make you rich but beware of scam coin.
So, to avoid fail, research more before taking any action!
Remembers, never invest money that you can't afford to lose.