What do you see?
Look beyond the objects. Look through them.
Kind of let them blur.
Tell me the first thing you see.
:
:
---
E X E S S I V E  H A P P I N E S S
---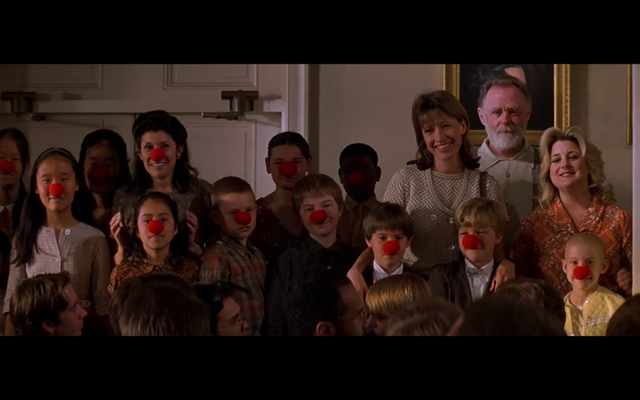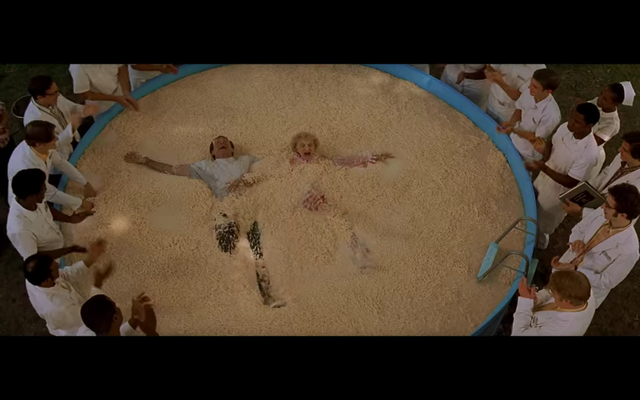 ---
A free hospital.
Because I'm bursting with ideas, and I need you to help me.
It'll be the first fun hospital in the world.
It'll be a totally free-from building.
It'll have like slides and secret passageways and game rooms.
We'll use humor to heal pain and suffering.
Doctors and patients will work side-by-side as peers.
There'll be no titles, no bosses.
People will come from over the world to fulfill their dream of helping other people.
They'll be a community where joy is a way of life, where leaning is the highest aim, where love is ultimate goal.
---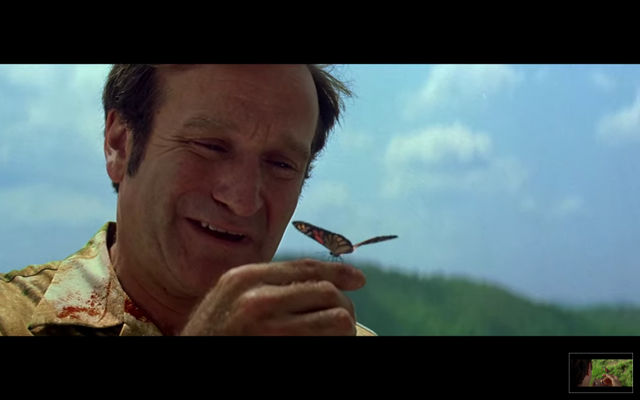 Patch Adams opened a home-based family practice and treated more that 15,000 people without medical practice and malpractice insurance, or formal facilities...... He purchased the 105 acres in West Virginia, and construction of the Gesundheit Hospital is currently underway.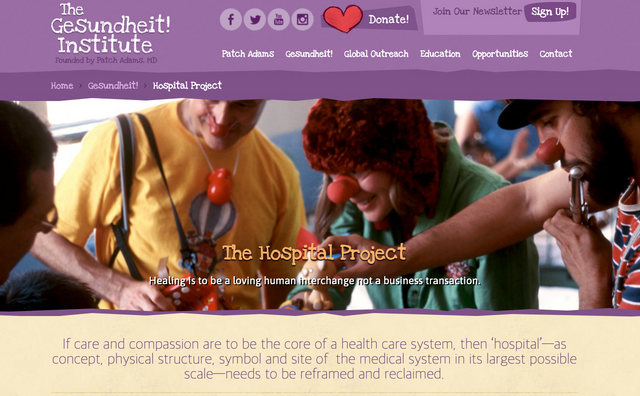 ---
지금 듣고 있는...