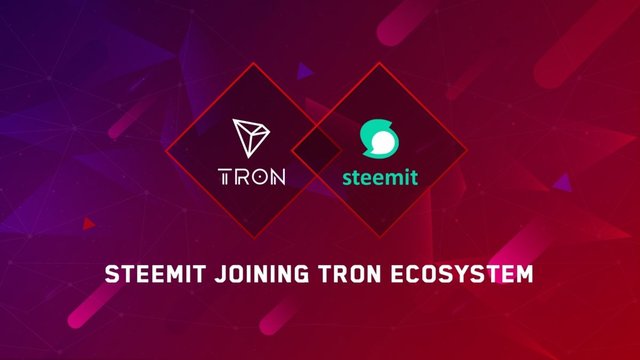 There is a lot of exciting things going on with Steem lately! The other day, while in the Symbionts Discord channel, someone shared a link to a "pull request" on github concerning the adding of TRON to the Steemit app.
https://github.com/steemit/condenser/pull/3813/files#diff-208896897e47e4c3ae1c9d69d6fb5638R816
Today, during my podcast, The Tino Take - Take 45, I shared my thoughts on the possibility of Steemit moving to the TRON blockchain, and what it could mean for Tribes like SteemCoinPan, ZZAN, DBLOG, TalkingPoint and others.
Then I saw another post Looks like development being done on STEEM wallet! by @jondoe with other "pull requests" on github to modify the SteemitWallet to add TRX to the wallet:
https://github.com/steemit/wallet/pull/158/commits
It looks to me like we are moving towards a coexistence with the Steemit App on both the Steem and the TRON blockchains. If this is true, we will see some interesting times for the future of Steem!