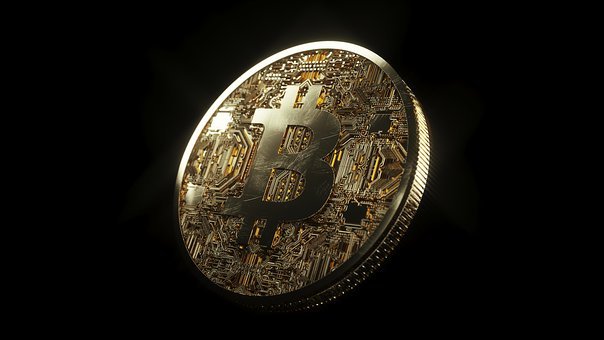 Image: pixabay
2022년에는 임금이 비트코인, 암호화폐로 지불되는 경우가 많아질 것으로 예상했습니다.
임금이 대폭 상승하지 못하면 인플레이션으로 인해 사실상 임금이 줄어드는 상황입니다.
회사에서 받는 급여의 구매력이 예전과 같을 수 없습니다.
변동성의 위험이 있지만 장기적인 시야로 볼때, 비트코인으로 임금을 받는다면 부를 증진시킬 수 있는 새로운 수단이 될 수 있습니다.
부담스러운 대학 등록금 대출, 터무니없이 높은 집값, 모든 것의 가격을 올리는 놀라운 인플레이션 속에서 디지털자산은 재정적으로 앞설 수 있는 유일한 방법처럼 보입니다.
프랜시스 수아레즈 마이애미 시장, 에릭 아담스 뉴욕 시장 외에도 Russell Okung, Odell Beckham Jr 그리고 Aaron Rodgers 등 많은 스포츠 스타들이 비트코인으로 보수를 받을 예정입니다. 특히 일부 기업들이 원격 근무 증가, 글로벌 지사의 세금 및 현지 컴프라이언스 준수 등을 위해 제3자 업체와 협력하는 가운데, 솔루션을 제공하는 전문 업체들이 디지털 지갑 등을 활용해 암호화폐로 임금을 주는 방안도 검토하고 있습니다.
There is another sweetener that some businesses are considering to attract people to join their firms—paying in Bitcoin and cryptocurrencies. In 2021 we saw digital assets go parabolic. The number of new crypto projects and incredible rise in value of the asset class caught America and the world's attention.
To some people, purchasing digital assets was viewed as a hedge against the U.S. dollar that's being devalued due to rising inflation and questionable policies from the federal government and Federal Reserve bank. Other folks, especially young people, saw cryptocurrencies as a YOLO (you only live once) trade that could make them rich quickly.
Burdened with heavy college tuition debt payments, exorbitant apartment and home prices, coupled with an alarming inflation rate raising the prices of everything, digital assets seemed the only way to get ahead financially.
If you get paid in U.S. dollars, as inflation increases, the value of your paycheck decreases. Recent data from the Bureau of Labor Statistics highlights rising costs. The consumer price index in September spiked 5.4% higher in 2021. The growth was so fast and furious that the U.S. government called for a nearly 6% cost-of-living increase for people on Social Security. This was the largest hike in four decades.
The sad reality is that if you didn't receive a hefty raise in 2021, and inflation remains the same or keeps raging higher, you'll actually see a decrease in pay. This doesn't mean the company pays you less, it's that the purchasing power from your salary doesn't have the same value as it once did. It's like a race in which you are standing still and everyone is running past you. Each dollar you have is devalued and it takes more money to buy the same products compared to a year or so ago.
We are seeing signs of change in payments. Miami Mayor Francis Suarez said he would take a paycheck "100% in Bitcoin," and will also offer cryptocurrencies to public employees too. Eric Adams, the new Mayor of New York City similarly announced that he's looking into paying people in Bitcoin and other digital assets, and will accept his his first three paychecks in Bitcoin. Sports stars "Russell Okung, Odell Beckham Jr and Aaron Rodgers have all said they will be paid at least in part in crypto," according to Bloomberg.
Reference
In 2022 Workers Will Be Paid In Bitcoin And Cryptocurrencies