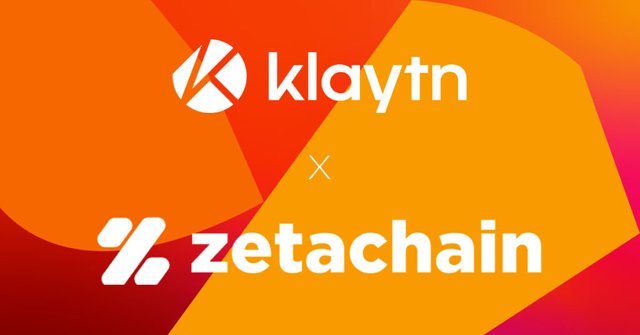 클레이튼(KLAY)이 크로스체인 스마트 컨트랙트 플랫폼 제타체인(ZETA)와 파트너십을 체결했습니다.
클레이튼-제타체인의 파트너십은 크로스체인 스왑 및 DEX에서 멀티체인 NFT에 이르기까지 보다 다양한 크로스체인 애플리케이션의 생태계를 조성할 것입니다. 이러한 애플리케이션은 체인 간에 기본 자산을 이전하기 위해 더 높은 수준의 유동성과 자본 효율성을 가져올 것입니다.
클레이튼은 현재 제타체인의 테스트넷 상에서 지원되며 사용자는 제타랩스(Zetalabs) 테스트넷에서 클레이튼 및 기타 연결된 체인과 자산을 크로스체인 스왑할 수 있습니다.
Klaytn, the leading Layer 1 blockchain in Asia, is proud to announce a partnership with cross-chain smart contract platform ZetaChain (ZETA): taking one step closer to multi-chain connectivity in line with our vision of an open metaverse.
The Klaytn-ZetaChain partnership will foster an ecosystem of more versatile cross-chain applications: from cross-chain swaps and DEXes to multi-chain NFTs. These applications will bring greater levels of liquidity and capital efficiency for transferring native assets between chains.
Klaytn is currently supported on ZetaChain's testnet and is positioned to go live on the ZetaChain mainnet. Builders can create and test smart contracts on ZetaChain using the Zeta Connector. In addition, users can now natively swap assets to and from Klaytn and other connected chains on the ZetaLabs testnet.
Reference
KLAYTN PARTNERS WITH ZETACHAIN TO ADVANCE BUILT-IN OMNICHAIN INTEROPERABILITY