솔라나 랩스(Solana Labs)가 웹3 기반 안드로이드 휴대폰 사가(Saga)를 개발하고 있다고 발표했습니다.
솔라나 랩스 CEO인 아나톨리 야코벤코(Anatoly Yakovenko)는 뉴욕시에서 열린 한 행사에 참석해서 사가를 개발 중이며 휴대폰은 모바일 중심 성장에 대한 솔라나의 주요 투자 분야라고 설명했습니다.
그는 "모든 것이 모바일을 통해 진행되고 있다. 그러나 암호화폐는 해당 분야에 뒤떨어져있다. 모바일을 통한 디앱(DApp) 액세스 작업은 느리다. 이에 따른 가장 좋은 솔루션은 실제 월렛을 휴대폰에 내장하는 것이다."라고 전했습니다. 해당 OSOM 휴대폰에는 특수 암호화폐 월렛 기능 및 웹3 프로그램용 솔라나 모바일 스택(Solana Mobile Stack, SMS) 소프트웨어 개발 키트가 도입됩니다. 가격은 약 1000달러로, 배송은 2023년 초 시작될 예정입니다.
Web3 DApp 스토어, QR 코드 기반 온체인 결제를 용이하게 하는 Solana Pay, 모바일 지갑 어댑터 및 개인 키를 저장하는 seed vault 가 특징입니다.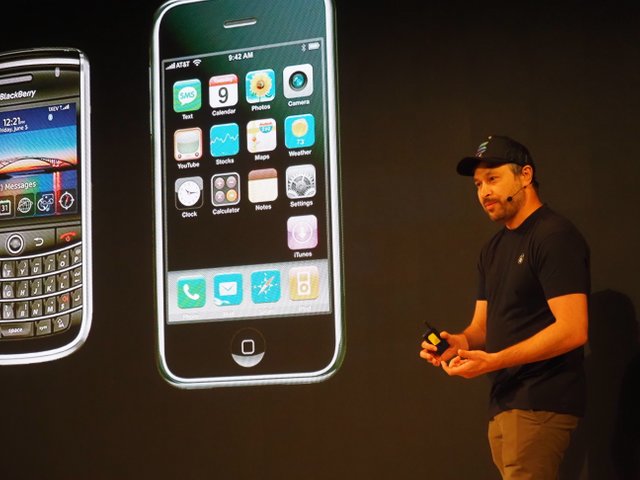 The Solana network is getting its own mobile phone called "Saga," an Android handset by the blockchain's key stakeholder, Solana Labs.
The upcoming device – a modified OSOM handset with specialty crypto wallet functions and the "Solana Mobile Stack (SMS)" software development kit for Web3 programs – was announced Thursday at an event in New York. It will cost about $1,000 and be available for delivery in early 2023, Solana Labs CEO Anatoly Yakovenko said.
The phone marks Solana's biggest bet yet on mobile-focused growth. It will feature a Web3 dapp (decentralized app) store, integrated "Solana Pay" to facilitate QR code-based on-chain payments, a mobile wallet adapter and a "seed vault" that will store private keys deep within the recesses of the phone.