나입 부켈레(Nayib Bukele) 엘살바도르 대통령이 국유 발전 전력 공사 LaGeo에 화산을 이용한 재생 에너지 비트코인 채굴 인프라 연구를 지시한 것으로 발표했습니다.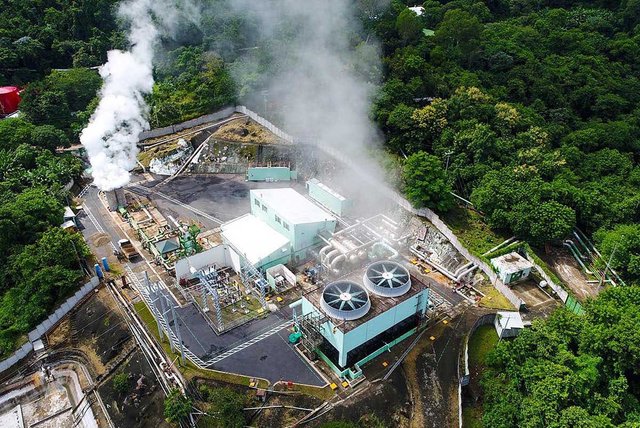 아이슬란드의 Genesis mining이 지열을 이용하여 전기를 생산하듯이 엘살바도르에 20개 넘는 화산을 이용하여 비트코인 채굴을 한다는 계획입니다.
El Salvador has over 20 volcanoes, several of which are active. LaGeo uses the volcanoes to harness geothermal energy.
It's actually not a new concept. Genesis Mining in Iceland harnesses underground heat to produce carbon-free electricity, for example. That's a selling point as the environmental costs of Bitcoin have come under fire from companies (e.g., Tesla) and governments that must assess whether the promise of a stateless currency is worth the energy expenditure.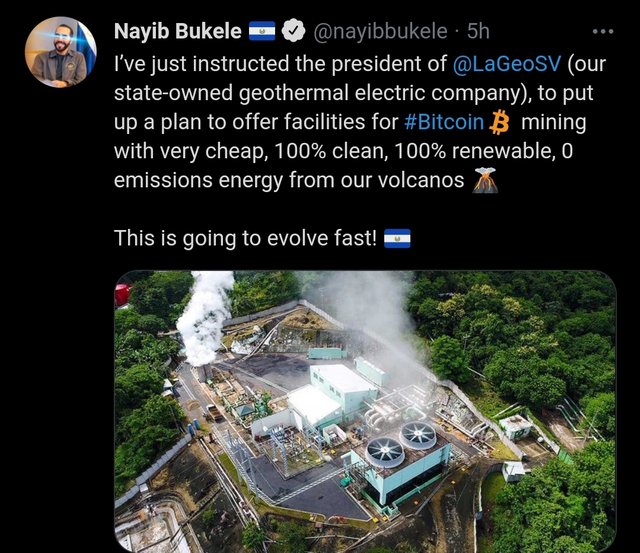 References
https://mobile.twitter.com/nayibbukele
Decrypt, El Salvador to Mine Bitcoin With Volcanoes, Says President Nayib Bukele
엘살바도르가 힘을 잃어가던 비트코인에 되살리려고 노력하고 있네요 ㅎ