로빈후드가 공식 블로그를 통해 내년 1월 중순 자체 개발한 암호화폐 월렛의 베타 버전을 출시할 예정이라고 발표했습니다.
알파 테스트 프로그램에서 얻은 피드백을 종합해 다단계 인증(multi-factor authentication) 등 보안에 초점을 맞춰 대기자 명단에 등록된 사용자들을 대상으로 베타 버전 월렛을 공개할 것이며, 조만간 정보들을 더 공유할 것이라고 했습니다.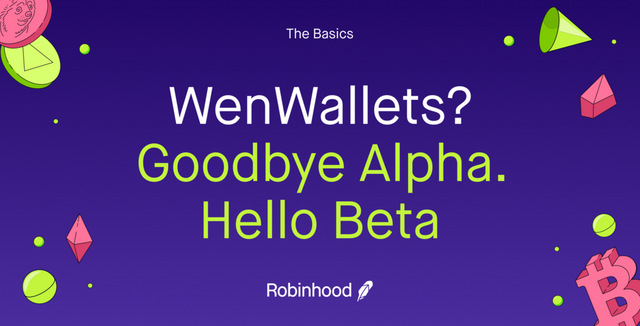 In mid-January, we will launch the wallets Beta phase, which will roll out to thousands of customers from the waitlist. We will be sharing more information on the Beta program in the coming weeks.
Reference
WenWallets? Goodbye Alpha, Hello Beta