비트코인 해시레이트가 지난 5개월 간 113% 상승하는 등 채굴 시장이 중국 규제로 인한 리스크와 업황 부진에서 완전히 벗어났다고 진단했습니다.
비트코인 채굴 엔지니어 Brandon Arvanaghi는 "비트코인 네트워크는 중국의 탄압을 견뎌냈고 반년 간 여느 때보다 강력해졌다. 이는 가격 상승의 시그널로도 작용했다"고 분석했습니다. 그리고 "누가 '다시 국가가 이를 금지한다면 어떻게 될까요?'라고 주장할 수 있겠는가"라고 했습니다.
텍사스 비트코인 채굴자 마쉘 롱은 "내년 1~2월로 예상했던 것보다 회복 속도가 예상보다 빨랐다."고 말했습니다.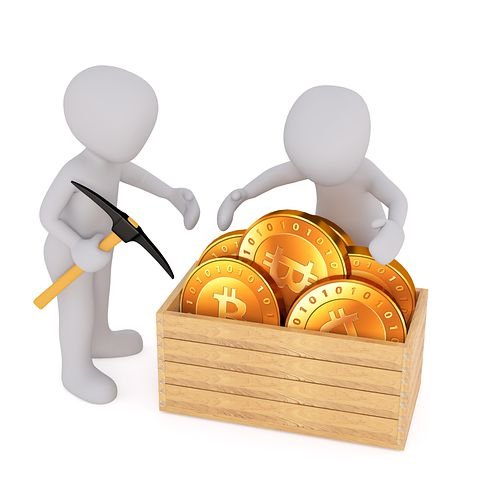 Source: pixabay
Bitcoin mining has totally recovered from the Chinese crypto crackdown that took more than half the world's miners offline virtually overnight earlier this year.
The recovery is measured by looking at hashrate, an industry term used to describe the computing power of all miners in the bitcoin network.
As of Friday, data from Blockchain.com shows that the network has completely pared back those loses, up about 113% in five months.
The upward momentum in hashrate may bode well for the price of the world's most popular cryptocurrency, which is down 30% over the last month. China's ban was a clear "buy" signal, just as it was with Google and Facebook before it, according to bitcoin mining engineer Brandon Arvanaghi, who now runs Meow, a company that enables corporate treasury participation in crypto markets.
But for Arvanaghi, the biggest takeaway of this entire ordeal is the fact that bitcoin mining survived its greatest stress test yet with little drama.
"The bitcoin network withstood an attack by a major superpower and emerged stronger than ever six short months later. How can anyone ever argue, 'But what if nations ban it?' again?" he said.
Texas bitcoin miner and engineer Marshall Long — who is the head of architecture at Rhodium Enterprises, a fully integrated bitcoin miner using liquid-cooled infrastructure — tells CNBC he was a bit surprised by the pace of its recovery.
"I figured we would be here sometime in late January, early February," he said. Others thought it would take even longer than that, tacking another six to twelve months onto Long's prediction.
Reference
Bitcoin mining has totally recovered from Chinese ban
비트코인 네트워크 7일 평균 해시레이트가 181.77 EH/S를 기록하며 역대 최고점을 경신했다고 하는데, 확실히 탈중국한 듯 합니다.