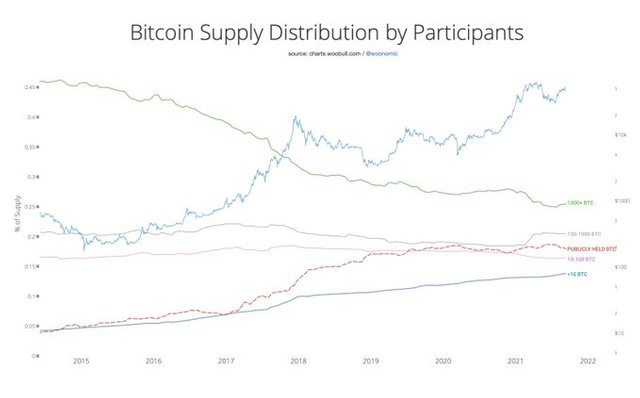 고래들은 최근 증가했고, 피라미(minnow, 소액보유자)도 계속 늘어나고 있습니다.
10~1000 BTC 보유자는 주로 변화가 없는 편입니다.
공개적으로 보유 준비금은 감소했습니다.(주로 거래소 및 ETF는 감소하는 반면 기업은 추가했음)
Whales added recently. Minnows continue to stack. 10-1000 BTC holders mainly flat.
Reserves held publicly reducing (mainly exchanges and ETFs reducing while corporates adding).
https://mobile.twitter.com/woonomic/status/1436886237130878977