대중문화 라이프스타일 브랜드로, 장난감 및 피규어를 제작하는 회사인 펀코(Funko)가 미국 워너브라더스(Warner Bros.)와 협업해 미국 대표 만화출판사 DC코믹스의 NFT를 제작합니다.
이들은 만화책 '배트맨 더 브레이브 앤 볼드' DC The Brave and Bold #28(1959) 표지를 물리적 수집품과 동시에 NFT로도 제작해서 2022년 10월 7일 Walmart.com 에서만 독점 출시합니다.
30,000개 한정 수량으로 NFT는 구입 즉시 수령 가능합니다.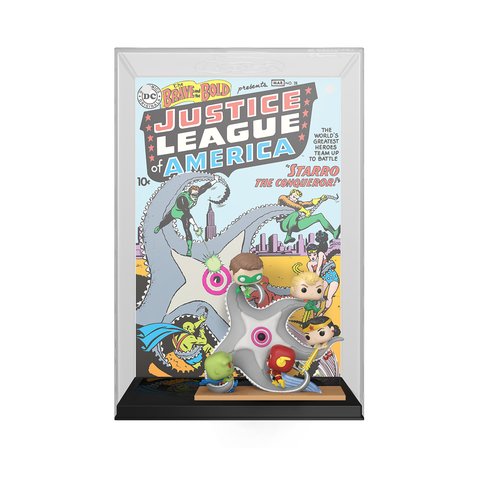 Funko, a leading pop culture lifestyle brand, in collaboration with Warner Bros. Consumer Products and DC, today is announcing an exciting new addition to its Digital Pop! series featuring a DC The Brave and the Bold #28 (1959) - Comic Book Cover, available to fans in a bundle that marries a physical collectible with a digital twin.
alongside a physical collectible simultaneously, releasing exclusively on Walmart.com on October 7th, 2022.
Making its debut exclusively during Walmart Collector Con, the release is limited to 30,000 units, each including a Digital Pop! NFT, and its physical twin counterpart. The NFTs can be claimed immediately after purchase.
Reference
Funko and Warner Bros. Consumer Products Bundle DC Physical and Digital Collectibles Together for Retail