T-Mobile의 모회사인 통신 대기업 Deutsche Telekom은 이더리움 스테이킹을 지원하기 위해 검증인(Validator)을 운영할 것이라고 발표했습니다.
Deutsche Telekom은 지난 목요일(29일) T-Systems MMS(멀티미디어 솔루션) 부서가 지분 증명 앱 및 DAO StakeWise와 협력하여 풀을 운영하고 고객이 직접 검증기를 실행할 필요 없이 거래 검증에 참여할 수 있도록 한다고 말했습니다.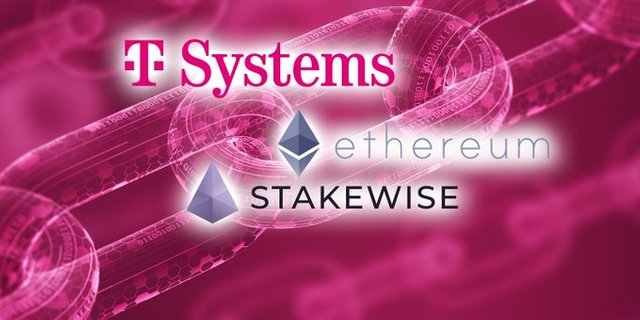 Telecom giant Deutsche Telekom, parent company of T-Mobile, has announced that it will run a validator to support Ethereum staking.
The German company said Thursday that its T-Systems Multimedia Solutions (MMS) division is working with proof-of-stake app and DAO StakeWise to operate a pool, allowing customers to take part in validating transactions without having to run a validator themselves.
Reference
T-Mobile Parent Deutsche Telekom Launches Ethereum Validator, Staking Support