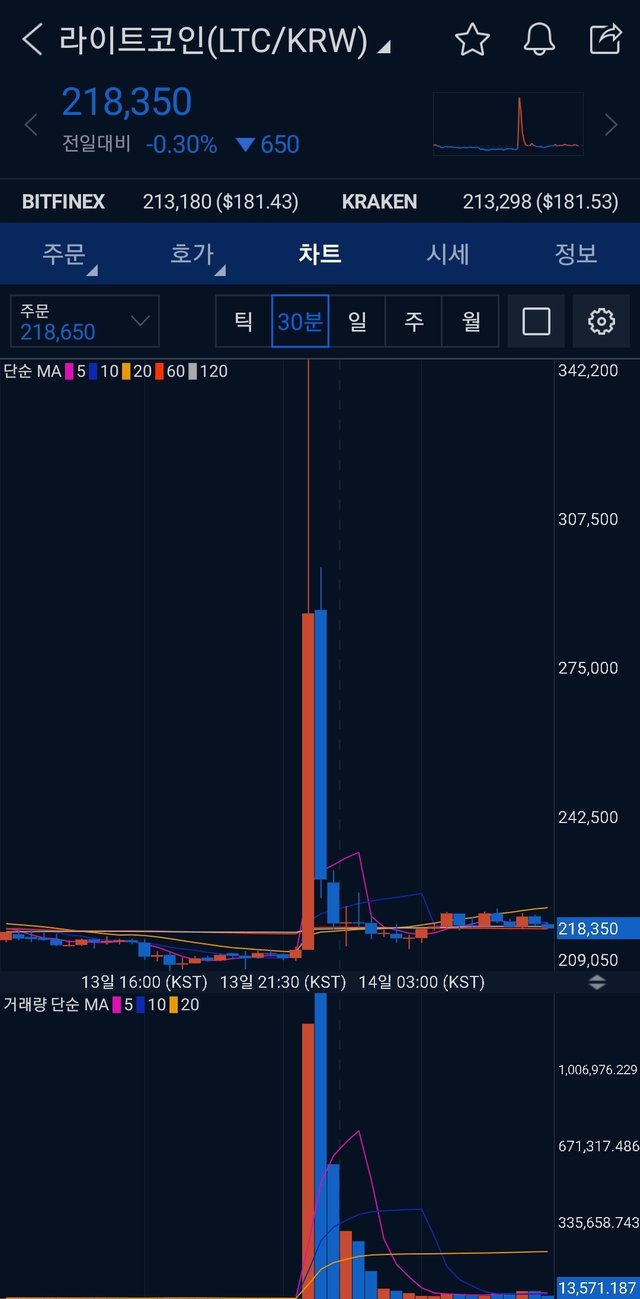 어제 저녁, 월마트가 라이트코인(LTC) 결제를 지원한다는 소식에 라이트코인이 50% 이상 급등했었습니다.
GlobeNewswire에서 나온 뉴스는 월마트가 오는 10월 1일부터 모든 e-커머스 매장에는 LTC 결제 옵션이 추가될 예정이라는 소식이었는데, 결국 가짜뉴스인 것으로 밝혀졌습니다.
Cryptocurrency litecoin gave up a 20% gain and tumbled back to earth following a fake press release sent out by GlobeNewswire that referenced a partnership with Walmart.
Walmart spokesman Randy Hargrove confirmed the press release is not authentic. He also said the retailer has been in touch with the newswire company to investigate how the false press release got posted.
Reference
Walmart says crypto payments announcement is fake. Litecoin tumbles after spike
가짜뉴스라는 말에 다시 제자리로 돌아왔으니 또 누군가는 고점에 사서 손해를 보고 있겠네요;;
이런 가짜뉴스로 시세 조작하는 무리들을 꼭 추적하고 처리해서 앞으로는 이런 어이없는 사건들과 그로 인한 투자피해자들이 없도록 해야겠습니다.