메이저리그 오클랜드 애슬레틱스(Oakland Athletics) 올해 정규시즌 스위트 좌석 입장권을 6만4800달러(약 7360만원) 혹은 1비트코인으로 결제할 수 있습니다.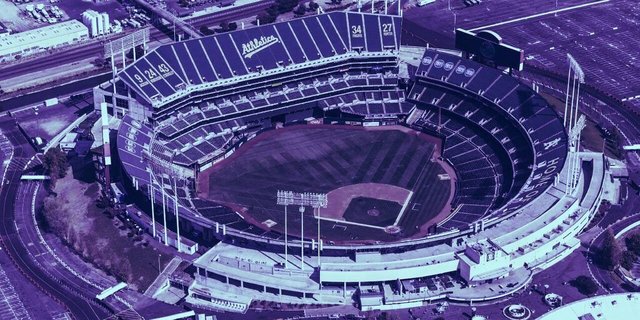 오클랜드 애슬레틱스 사장 데이브 카발(Dave Kaval)이 스위트 시즌권(full-season suite) 판매로 얻은 비트코인을 계속 보유할 것이라고 의견을 밝혔습니다.
그는 비트코인을 홀딩할 것이고 가격이 계속 오르면 그 차익의 일부로 대형 자유계약선수들을 영입할 수도 있을 것이라고 말했습니다.
지난 3월 15일 비트코인 결제 지원 발표 이후 아직 스위트 좌석 시즌권을 비트코인으로 결제한 야구팬은 없는 것으로 알려졌습니다.
The Oakland Athletics this month are offering a full-season suite for the price of 1 Bitcoin. Now the team says it plans to hold onto any Bitcoin it receives as part of that initiative, per Bloomberg TV.
"We're going to hold it, we're believers in it, and hopefully it continues to go up," A's president Dave Kaval told Bloomberg TV on Friday. "Maybe we can sign some big free agents with some of the proceeds—who knows?"
......
so while nobody has bought a suite with Bitcoin yet, there is definitely some interest.
References
Bloomberg, Oakland A's Will Accept Bitcoin for Tickets
Decrypt, MLB's Oakland Athletics Plan to Hold Any Bitcoin From Suite Sales