When you become a middle-aged man, if you seem to lose your sexual attractiveness, lose confidence, and have low self-esteem, you should exercise.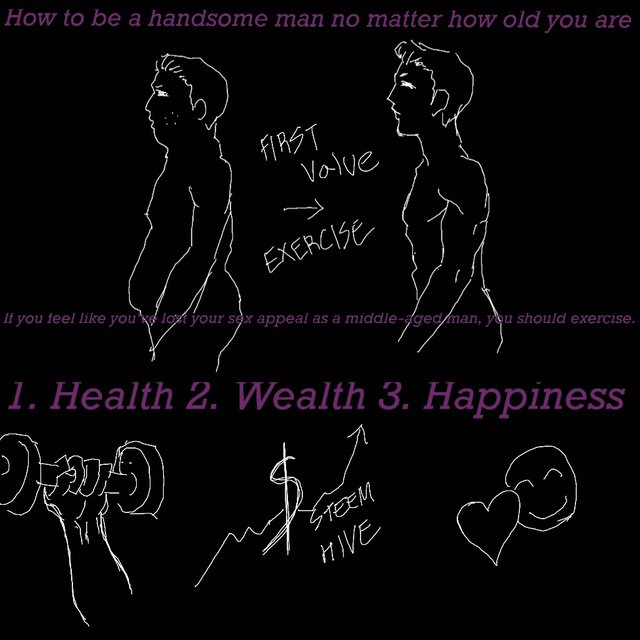 All humans grow old. The first rule to become an attractive man even in old age is a healthy body
No matter how much money you have, what's the use if you're sick?
Health is the greatest asset, and maintaining a strong body even in old age is a huge attraction.
Suppose we go back to primitive times. In capitalist society, money may take precedence, but in primitive times, a warrior who could kill enemies with a spear with a healthy body was the best power.
Be sure to add building a strong body to your life's bucket list.