I tried to use or play DEFILAND Beta today that is just very conventional DeFi in functional point of view adding graphical UI and gamification user experience.


https://defiland.app/
First time, when it announced its plan and vision of DeFi Game concept, many crypto investors and game fans got some expectation that may offer a bit different or more valuable experience.
But after several trials by invitees, it hadn't had good score overall.
Because in terms of financial(DeFi) view, It has just exactly same with conventional DeFi, but a bit inefficient and inconvenient to use DeFi features smoothly.
Fancy game UI got backfire to the user experience of the users focusing DeFi itself.
The team seems to try to combine game with DeFi, or DeFi with Game.
The issue is that the positioning of this product is unclear. So as a result, it became a mutant combining a bit boring game and a bit inconvenient DeFi.
But I have tried to get used that for 2~3days to catch any good points or future game changer potential. So now I could use that rapidly not having big problems.
And just enjoy the small free games that DEFILAND offers that the lineup of games would be expanded more soon.
For the first time, It had been good concept and trial to combine game and DeFi up to now. But from now on it should acquire any stronger or strongest point competing with other DeFis or farming games.
In my view, it should strengthen game field more developing very neat and fair game farming ecosystem to attract many Crypto game fans.
And based on the reward and dynamic game ecosystem, DeFi could be used efficiently to boost its game system.
I think it may be very hard with very limited manpower and still unclear vision and direction. But they should decide which way they will choose. This is mandatory to survive.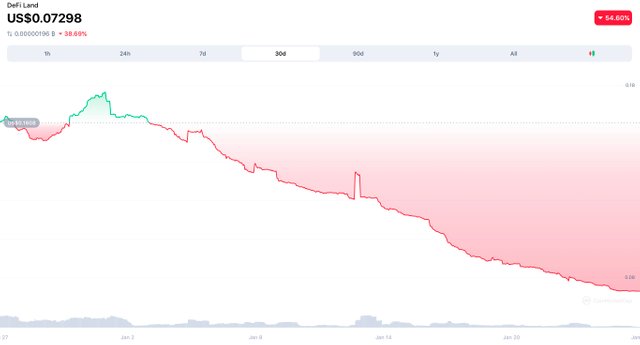 If anyone would like to use DEFILAND, it's free and no ask ticket or staking. Just visit the site and register your email and password. And then connect to the site with Solana wallet like Phantom or Solflare.