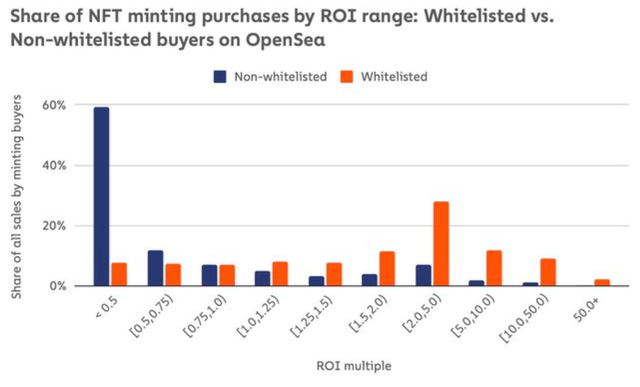 By whitelisting, the difference of ROI is very clear.
OpenSea whitelisting largely determines the ROI of NFTs. Non-whitelisted projects have a long time to get less returns.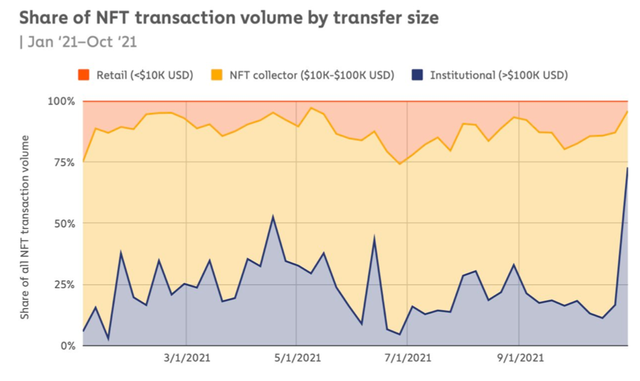 Top 5% of NFT traders paid on average 2.2 ETH per NFT.
It seems to be easier getting higher value of NFTs may have higher chance of return value.
In essence, it appears that once a NFT collection reaches a threshold price, its chances of appreciation improve.
This strategy benefits NFT investors with capital. This is the reason that the majority of NFT volume is comprised of institutions and super individual NFT collectors.
As everyone already know, this data shows the past records and performance.
In this year, still it is not so clear that NFT market and trend would be exactly same with last year. But if you need to have large return, it may require large input, taking high risk or huge study on underwater information and truth.
Source: Messari