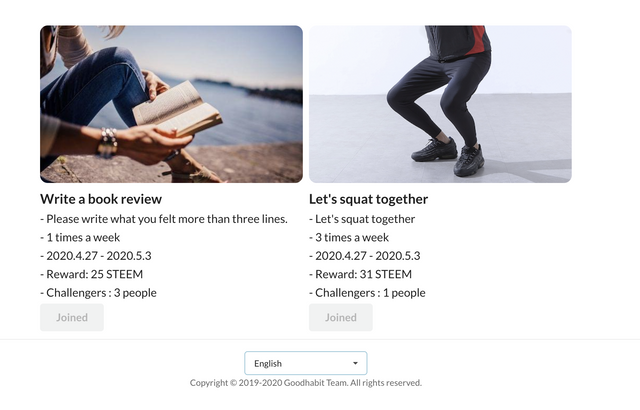 Hello,
I want to introduce Goodhabit service.
GoodHabit helps you achieve your goals.
It is difficult to keep habits. As time goes by, your mind will weaken. What about betting your coin/money into habits you want to achieve? When you achieve the habits, you can get reward.
Aren't you motivated?
Let's do together!
---
How to join?
go to https://goodhabit.me/ (you need to install steem-keychain)
Bet your coin, and keep your habit. Once you achieve your goal, you can get the prize.
If you complete the mission 100% for a mission period, you can your entry fee back and get the prize.
The prize money is bonus. It is important to keep your habit.
---