Growing up, we gingers never had the luxury of having a friend that looked like us, so we always wondered what race we were.
---
👩‍🦰 Growing Up Ginger 👨‍🦰
---
Growing up ginger in the countryside of Kentuckiana, USA, I definitely received my share of redhead jokes, although "ginger" wasn't a term I had ever heard until I met someone from the UK as a young adult.
Blue-eyed red-haired people are the rarest form of humans, making up around 0.17% of the human race. No one told me I was a humani-corn as a young ginger boy.
me as a ginger youth in the 80's
While I wasn't subject to "ginger" jokes as is common outside the USA, I was subject to "red-headed stepchild" jokes and references.
A popular expression in the USA is "I'm gonna beat you like a red-headed stepchild," and I certainly have heard that more times than I can count in my life.
My parents divorced and re-married when I was very young, so I grew up with many stepsisters and stepbrothers, all with a great sense of humor.
I remember my stepsiblings telling me that I was the "mailman's child," which bothered me because our mailman was actually a red-head, and it's pretty easy to inject doubt into such a young mind.
pre-"gingers have no souls" confidence / sidenote, Coca-Cola is a terrible product
I even remember an uncle telling me that rubbing mustard all over my skin would eliminate my freckles, and I must admit I took a stab at it, but no success.
Needless to say many young gingers develop thick skin, a good sense of humor, and always have a quick comeback ready.
---
🤣👉👨‍🦰 Things People Say 👨‍🦰👈🤣
---
I know there plenty of gingers on Hive, and I'm sure many of you have heard some of the below statements, whether you are ginger or not.
The list is long, so let's just do this in bullet points.
"Fire-crotch!!"
"Do you really have short tempers?"
"I'm gonna beat you like a red-headed stepchild."
Redheads are "unattractive" or "gross," especially guys.
"How easily do you get sunburned?"
"Do you want to date another ginger?"
"Gingers have no souls."
"Carrot Top!!"
"Red-headed guys aren't handsome."
"Does the carpet match the drapes?"
"When are your people gonna be extinct?"
"Red!!"
Freckle-face!!
SOURCE
---
🧓🏿👩🏻👨‍🦰 The Racism Test 👩‍🦰🧔🏽🧕🏼
---
I've long had a theory that racism against gingers is the only form of racism accepted by the general population.
When I say this to friends, they immediately disagree, but I can give too many examples of similar expressions that wouldn't be tolerated amongs you non-fire crotches.
source
#1 - It's perfectly okay to ask two gingers together in public "Are the two of you related in some way?"
Example: Imagine encountering two black, white, Asian or other similar looking people in public and asking them if they are related. You would likely receive outrage for asking such a question, but such things slide right off the shoulders of a ginger.
#2 - It's no problem for people to say "I don't like freckles."
Example: What if gingers were allowed to say "I don't like uniformly melanized skin" to anyone that is non-ginger? That just sounds weird and would ostracize us fair-skinned freckle-faces even more from the general public.
#3 - Anyone can say "Ginger girls are attractive, but ginger dudes are hideous," without fear of social repercussion.
Example: So, if any ginger or non-ginger made that statement about any other phenotype, just imagine how much that would be frowned upon. We gingers take statements like that in stride.
---
🙊 Our Darkest Secrets 🤐
---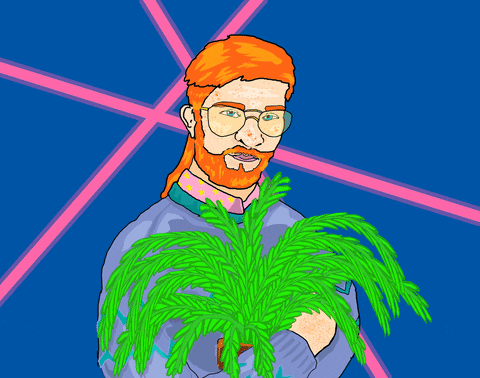 "Gingers don't date other gingers."
We living Vitamin D factories don't date other gingers for a host of reasons. The most obvious reason is something I've already discussed in this post, the likelihood of being asked if we're related

It's just too damn embarrassing to be casually asked by the general public, restaurant staff, ticket sellers and other fellow human non-gingers if we are related.

If any of you Hiver's significant other has a remotely similar skin tone to you, imagine being asked a few times a day if you're brother and sister. It would eventually wear you down.
"We don't feel like we are white people."
No ginger has ever felt part of its local white population or community. Oh my, I've referred to my own people as "it", let me start again fresh.

No ginger has ever felt part of his or her local white population of or community. This is mainly due to all the ridicule white people have given us throughout our lives.

We check the "Other" box on forms where asked to select "Hispanic/Latino, Asian/Pacific Islander, Black/African-American, American Indian/Alaska Native," or "Other."
"It's easiest to hang out with black friends."
Most black people think white people are all in the same invisible club together, but we are divided just as light-skinned black people and blue-black people are within the black community.

Because most black people just see us gingers as "white," it makes us feel somewhat human when hanging out with black people, because we often the butt of "white people" jokes.

When we hang out with white people, we are the butt of ginger jokes, so it feels like you're not a minority when you hang out with black friends. Ka-Ching!!
"We don't acknowledge each other in public."
We gingers have seen you rednecks, black people, heavy-metal heads and same-sports-team fans all give each other the secret hello in airports, at bus stops and restaurants.

We lack the confidence to do this, and don't have this luxury because we know y'all would laugh at us, and we just can't gamble it.

Your potential laughter keeps our people from publicly coming together in any way, shape, or form, except for the annual Redhead Days festival in the Netherlands.
Ginger girls secretly hate ginger guys.
Sad and true, but come on, just look at the pictures below. Ginger girls know they are seen as fiery and seductive, so they play it up, and sometimes even get an ego.

Ginger dudes are not highly prized, and it takes nothing less than a near fetish for anyone to date a ginger dude.

There is already the fear we will be confused for siblings in public, so the ginger gals just stay away.
Now you know everything there is to know about gingers my fellow Steemians.
I do hope you all understand this was a journey into the ridiculous, and I just needed to be a silly-billy today.
Please don't take anything I've said the wrong way, it's all in good fun.
---
🙏 THANKS FOR READING 🙏
If you enjoyed this post, please upvote and reblog.
---
WE PROUDLY SUPPORT