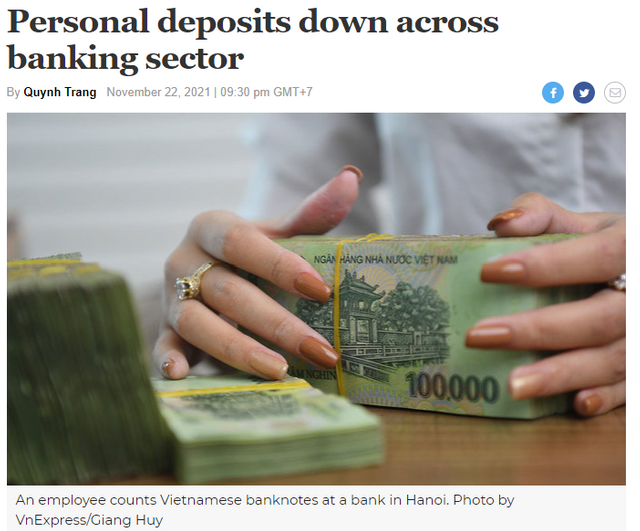 베트남은 금리가 꽤 높습니다.
이곳에 처음 왔을 때만 해도 6% 이상의 금리를 쳐주는 은행이 지천이었죠. 그래서 목돈을 은행에 넣어두고 이자 수입으로 렌트비를 충당하는 외국인들도 꽤 많았는데요.


From early January to late September, personal deposits hit VND150 trillion, a year-on-year decline of some 50 percent.
상당히 큰 폭으로 저축율이 감소하고 있습니다.


원인을 살펴보니,
Lower savings interest rates and more attractive stock market and cryptocurrency channels were blamed for falling deposits.
낮은 이자율에 비해 주식 시장과 암호화폐 채널이 훨씬 매력적이기 때문이랍니다.


굿굿.
기다리던 때가 오고 있는 것 같습니다.
여러 자산의 투자 수익률이 예적금 금리를 추월하는 때를 기다리며 존버하고 있었는데, 슬슬 현실화 하기 시작하는군요.


3년 전에 올린 포스팅입니다.
농부의 마음으로 기다리고 있었는데, 수확의 계절이 저 멀리서 오는 듯 합니다.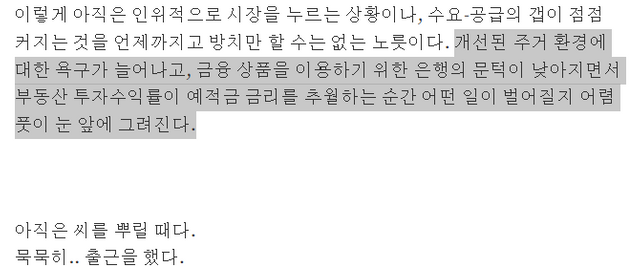 시장은 mid-end unit을 원한다